Posted by Best Access Doors on 6th Sep 2022
With the number of electronic devices integrated with commercial buildings, it's only natural that we route cables as neatly as possible. However, it doesn't take long before these cables become unmanageable, and the only logical solution is to hide them behind the wall. With the BA-EZMAG, this becomes extremely easy. Designed with simplicity in mind, your clients will love the clean look after installation.
Discover EZMAG™ Access Door
Installing access doors can be a time-consuming task. Sometimes you need special tools to complete the installation. After a lengthy installation process, you may discover that the door doesn't fit. If a quick install and unintrusive access door are what you're looking for, try the brand-new EZMAG™.
Discover the advantages of EZMAG™: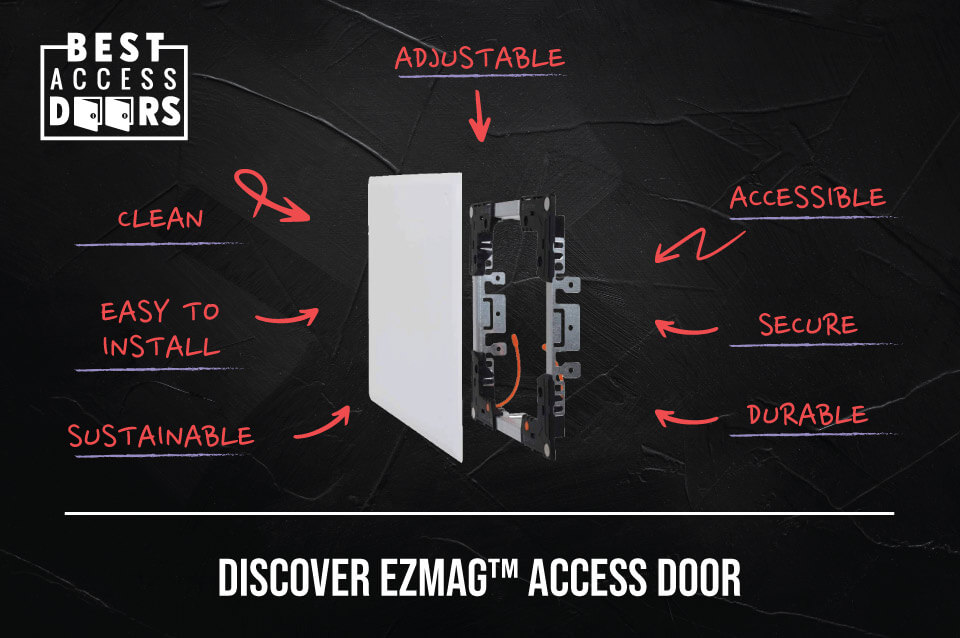 Adjustable: Unlike most access doors, you can easily customize the size of this panel to fit the opening. You can calibrate this access door in 3/8" increments up to 11/2". This adaptability makes it an easy choice to stock up on, as the EZMAG™ is an access door that'll fit your needs.
Easy to Install: EZMAG™ does not need special installation tools. You'll only need to cut out the hole, adjust the EZMAG™, fit it into the door, and fasten it using the bendable tabs on its frame. These tabs are also pre-drilled, so you can easily attach them to studs with screws or rivets. With the quick installation of this access door, you'll have more time for other projects.
Clean: Thanks to its brilliant design, EZMAG™ effortlessly hides the flange and seam to give you a cohesive look after installation. This access door also comes with a white powder coat out of the box, making it easy to paint and match with the rest of your walls or ceilings.
Accessible: Unlike most access doors, EZMAG™ attaches to its frame via powerful magnets. This feature ensures you'll have near-unobstructed access to the utilities hidden behind the wall. Once installed, this access door only goes in about 1 19/32" with the tabs unfolded, so interference with any critical systems won't be an issue.
Secure: You may be worried about the door panel suddenly popping off. EZMAG™ features two security cables connecting the frame and door, ensuring your clients won't have to worry!
Durable: As feature-packed as EZMAG™ is, you'll be glad to know it's also durable. The door panel is made from 20-gauge cold rolled steel, mounted to a 24-gauge galvanized steel frame. Truly an access door that'll function without fail for years to come.
Sustainable: Did you know EZMAG™ contributes to your LEED certification? That's right! This access door is LEED ready, so if you're planning to install this in a project where environmental responsibility is a must, this access door will fit right in.
Don't just take our word for it. You can view the EZMAG™ spec sheet for yourself and see if it's the right match!
In addition to these features, EZMAG™ comes in three size options:
We also provide custom sizes for that unique project, so you won't have to worry about limiting your flexibility.
Why Best Access Doors?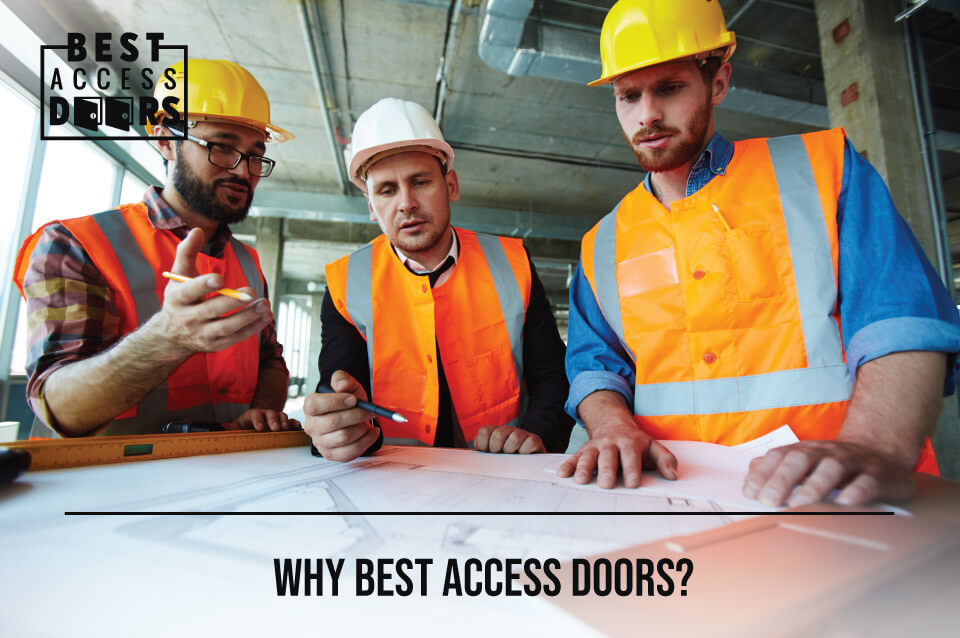 We know you only look for the highest quality components for your projects. With over 30,000 satisfied customers, 17 years of experience, and consistent 5-star reviews, Best Access Doors is one supplier you'll be glad to have as a partner!
On top of EZMAG™, we also feature other access doors designed for various applications. Check out our product catalog to see our complete collection.
Order Now!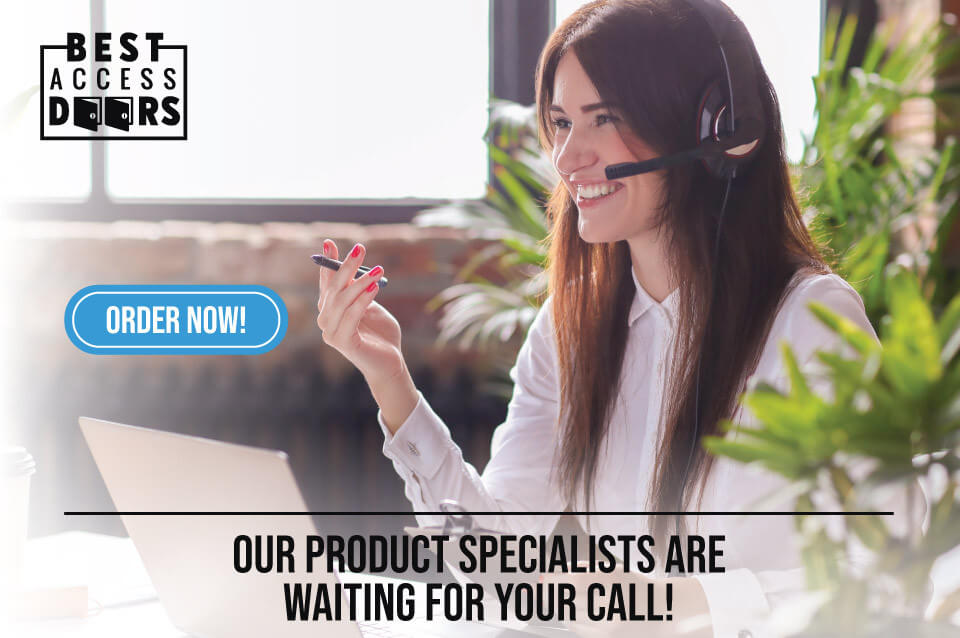 Feel free to call us at 800-483-0823. Our product experts are happy to answer any questions you may have. If you're ready to order a custom-made access panel, request a quote from us today. We'll get back to you with the best options!
Share our story - get our 2022 Catalog for FREE!