Posted by Best Access Doors on 1st Jun 2022
Deciding which access door to install in your commercial space can be challenging, especially for your first purchase. Although these doors generally offer convenient access to various components behind walls, floors, and ceilings, there are many different types of access doors with unique purposes, benefits, features, and applications.
There are several buying factors to consider and access door requirements to follow to ensure that you choose the right product for your property. We're here to provide you with some helpful tips to help you decide which access door is the right fit for your commercial construction project.
Tip #1: Determine the Purpose of the Access Door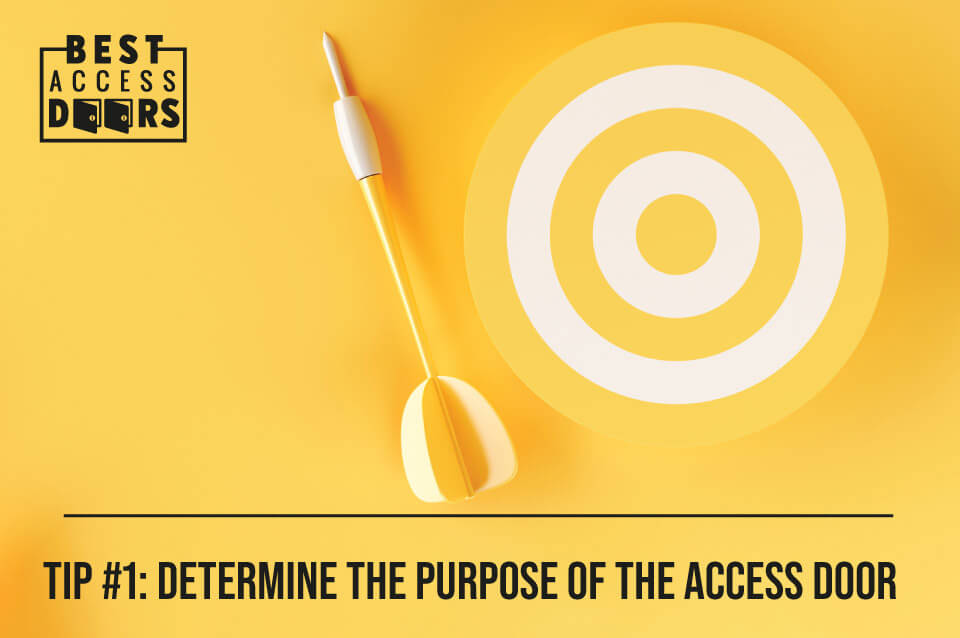 Before anything else, you need to identify the door's purpose. Depending on the application, access panels come in many styles, sizes, configurations, and options. For example, suppose you want to install an access door in a laboratory. You might consider stainless steel watertight doors, whereas, in prison or a bank, you would look at medium and high-security doors.
Determine the type of business and industry you have and the installation surface during the selection process. For example, suppose you need to install fire-rated doors to ensure your commercial building is up to code. In that case, you will need to determine if the surface is fire-rated or non-rated and whether or not insulation is necessary.
TIP#2: Consider Your Budget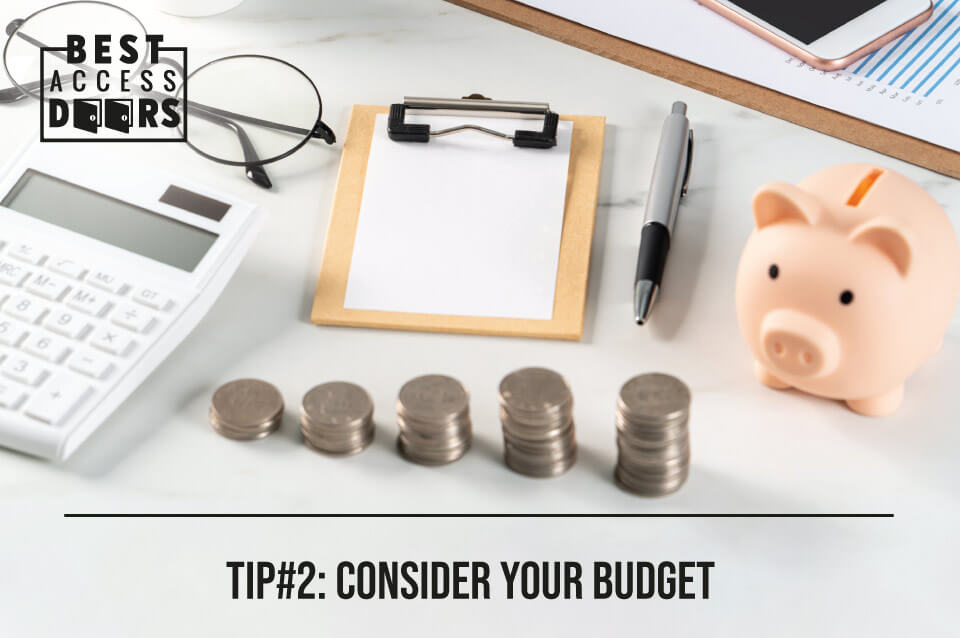 As a business owner, it pays to be careful when purchasing items for your commercial space. Determine the importance of the product and whether it is an essential investment. Buying an access door is highly beneficial for your business and is helpful during building maintenance and repair.
You may not think of the price when buying an access panel, but the cost of a product can dictate its quality, brand, and material used. If you have an upcoming construction project, product pricing is a huge factor in your overall budget.
Identifying your access needs can help narrow down your options and simplify the process. At Best Access Doors, our product team is always willing to provide opportunities at various price points. Call anytime to get a personalized quotation in 30 minutes or less!
TIP#3: Determine the Right Material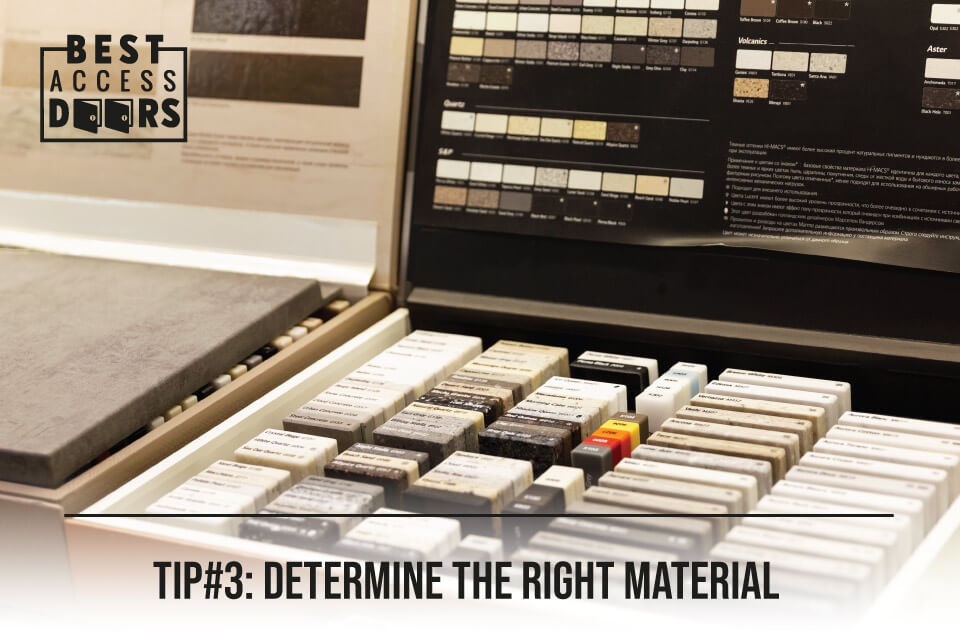 Choosing the right access panel for your business involves identifying the material you need based on your current building requirements and conditions.
For instance, you wouldn't install an interior access door in an outdoor location since it would put the unit at risk of rust and mold build-up. In this scenario, aluminum is the best material with anti-corrosive properties and can withstand harsh weather. Check out our product catalog to find stainless-steel options with superior durability.
TIP#4: Look for Options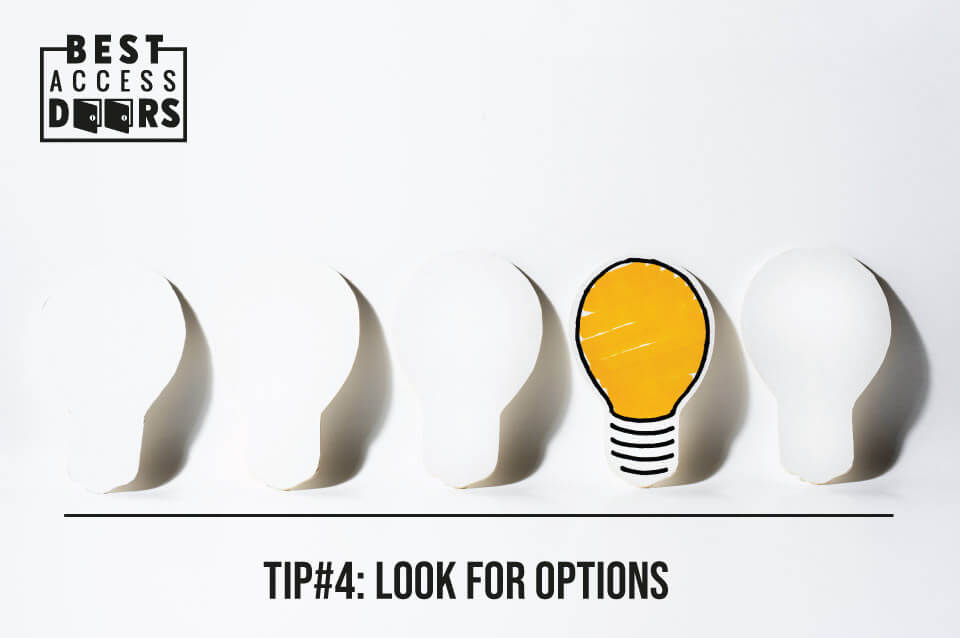 Here at Best Access Doors, we have an extensive collection of high-quality access doors that will address your construction needs. From drywall to insulation, here are the most popular types of access panels available:
1. Drywall Access Panels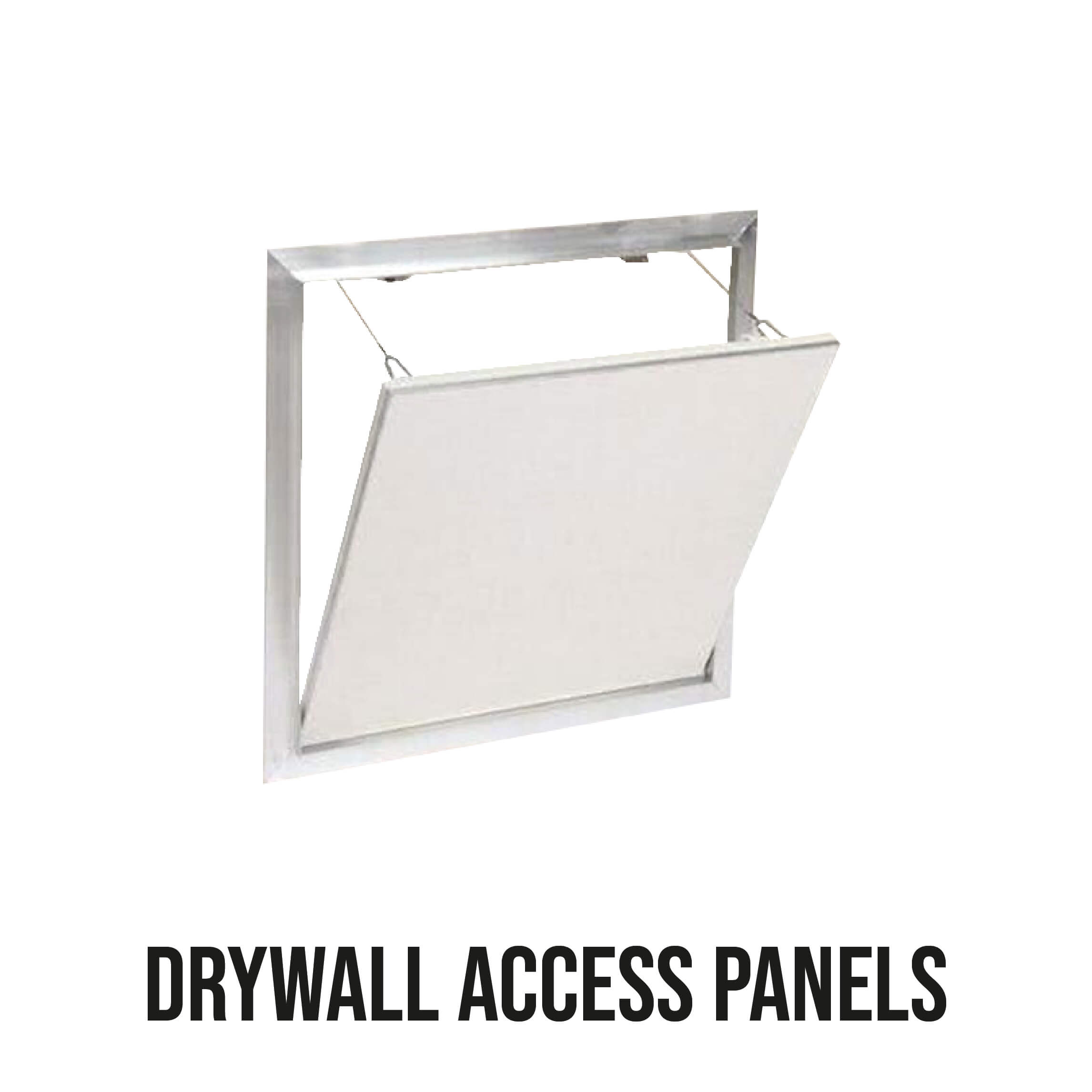 Drywall is undeniably the most utilized material in the construction industry due to its cost-efficiency, resistance to the elements, and high insulation properties. If you have components hidden behind your drywall, our BA-F2A Drywall Inlay Panel with Fully Detachable Hatch can provide you with the access you need!
Although we only provide the best products, the BA-F2A stands out with its versatile design, reliable safety system, and removable safety cable to prevent the unit from accidentally opening. With its high-grade aluminum material, the product offers superior durability.
Finally, if you are very particular about your building's interior design, the BA-F2A is the best drywall panel door! After installation, the unit is virtually invisible, leaving only a 1/16" reveal between the frame and the access door. Check out the doors complete specification list for your reference.
2. Fire-Rated Access Panels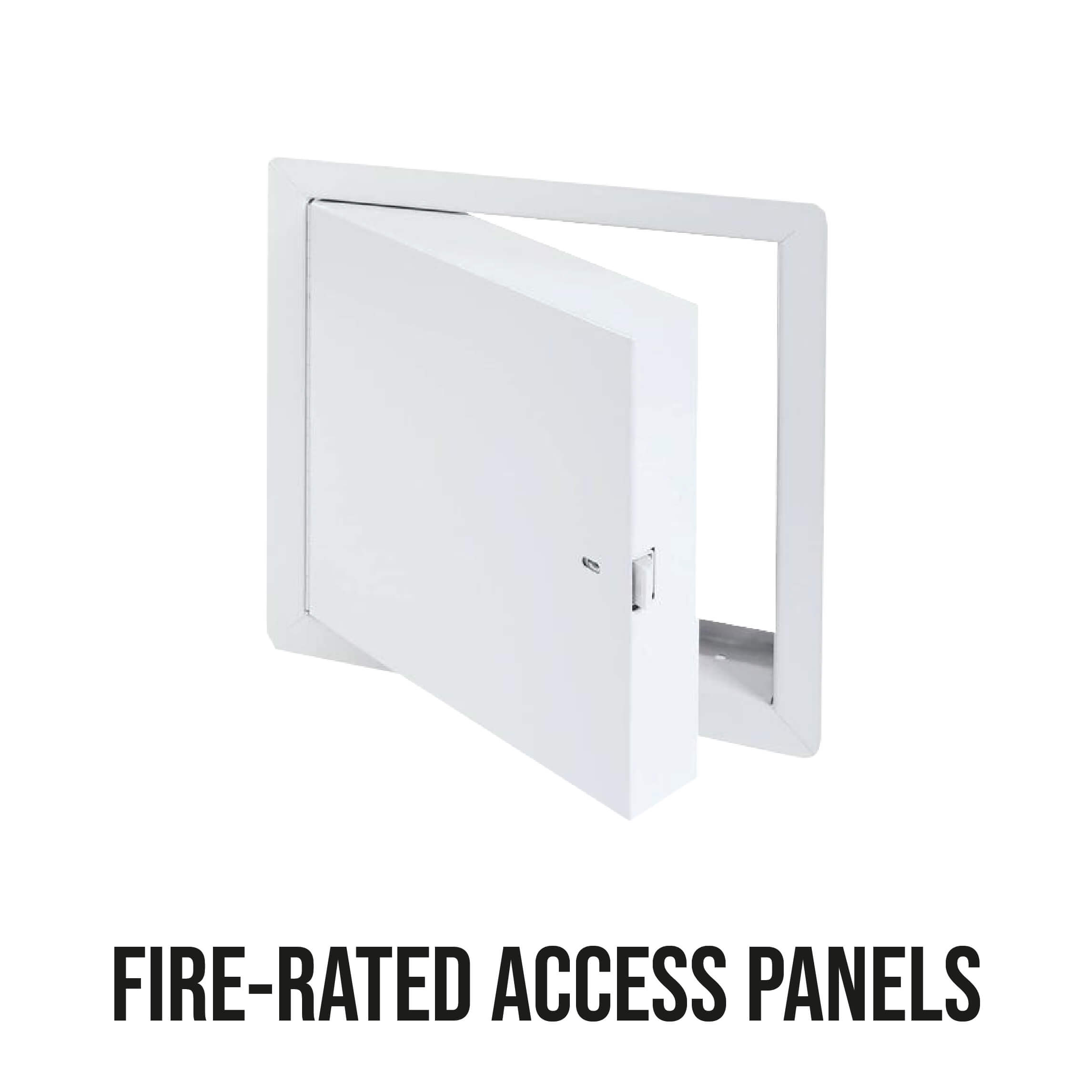 Whether you manage a commercial or industrial building, fire incidents are a common threat that can endanger your business and employees. To conform to building code and fire regulations, you will want to install fire-rated access doors and panels.
Fire-rated doors help keep fire and smoke from spreading for a limited time, allowing you to evacuate the building safely and for firefighters to arrive. In addition, these doors help prevent smoke inhalation, reducing health risks.
We have a considerable collection of fire-rated panels to choose from but remember to consult with your governing municipality or the NFPA to determine the most suitable access door for your business.
3. Exterior Access Panels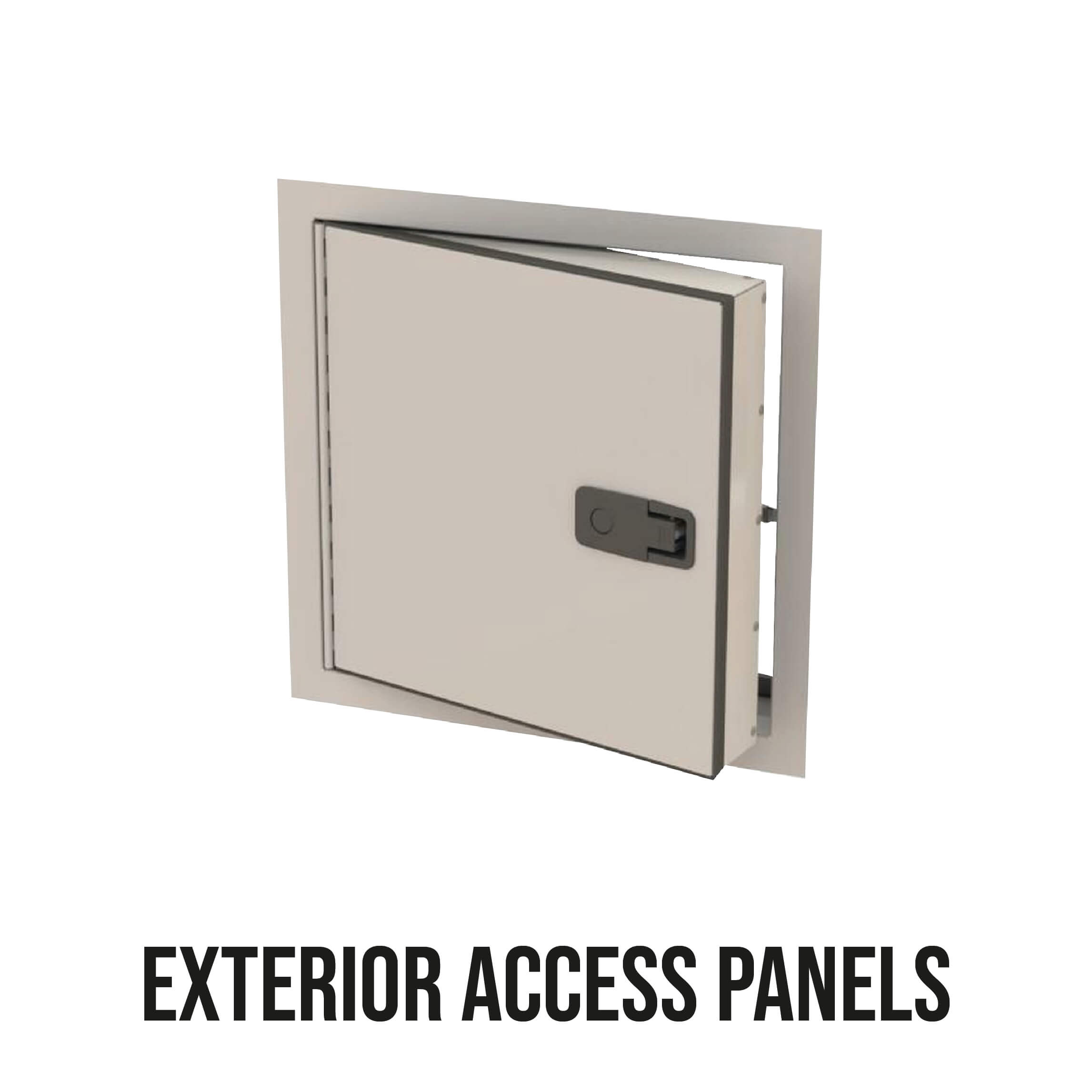 Choose a corrosion-resistant and weather-tight product if you need an exterior access door. Find access panels with fully gasketed doors tested for air and water infiltration to ensure that your external building components are safe from the elements.
Best Access Doors have a wide array of access doors suitable for exterior use, such as airtight/watertight, aluminum, and steel insulated doors. If your business operates near the coast, we also have Miami-Dade certified coastal zone exterior access panels to protect your commercial property.
4. HVAC Access Panels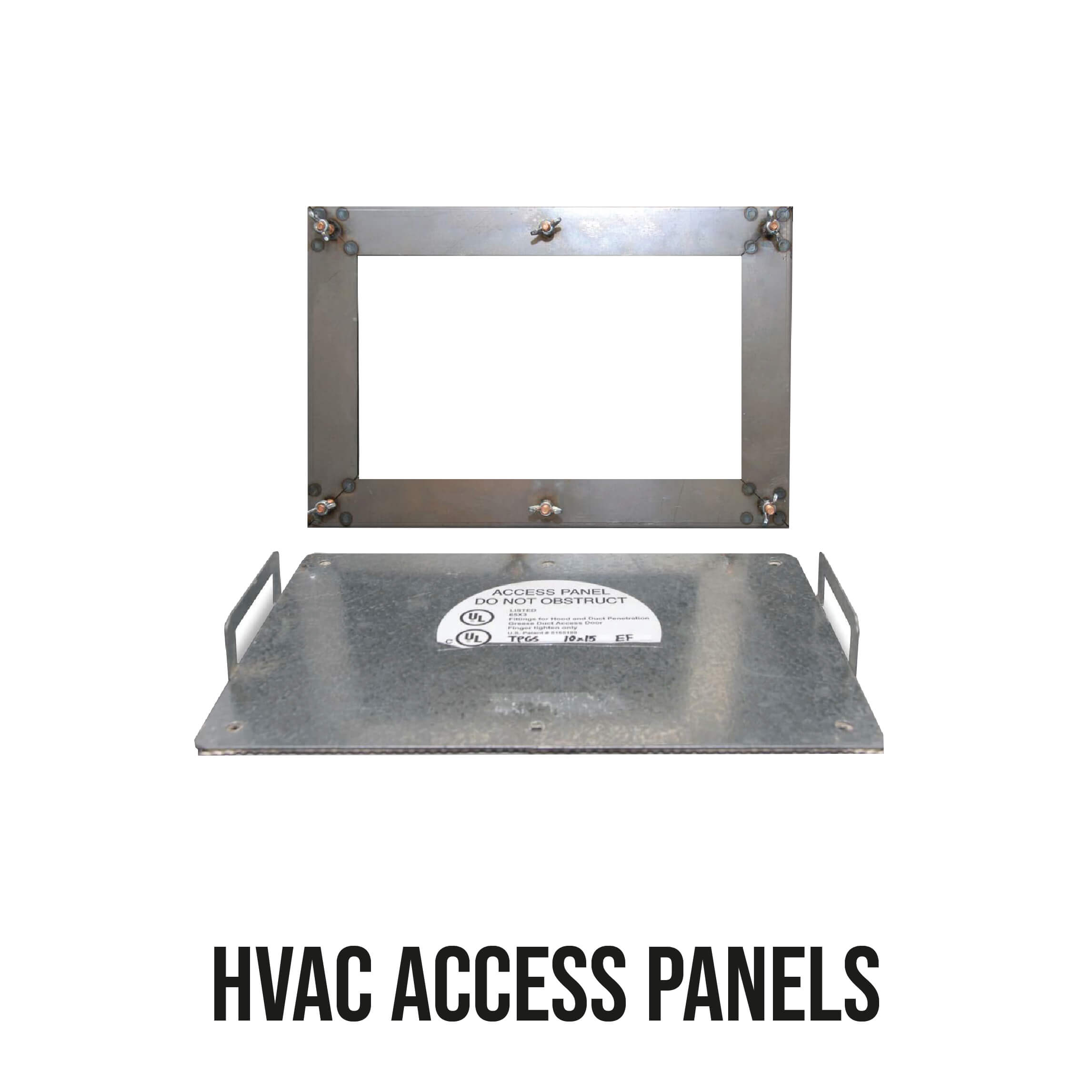 Fully functional HVAC systems are essential for your commercial space as they promote good indoor air quality and proper ventilation. To ensure that the system is working at total capacity, it needs regular upkeep and inspection to identify potential issues. Installing an HVAC access door will help ease the process!
HVAC panels installed at the main-sheet metal duct help technicians access the interior part of the system for cleaning and maintenance. Our grease duct access doors are ideal for kitchen exhaust systems to help your staff remove stubborn grease build-up and ensure fire safety.
5. Security Access Panels
Allowing entry to critical areas behind walls and ceilings through an access door promotes safety and convenience. However, our reinforced security access panels are ideal if you need more controlled access to these spaces!
For instance, our medium security access panels come in heavy-duty steel hardware and welded detention hinges. It is suitable for secured buildings in commercial and industrial applications. On the other hand, our high-security panels are ideal in situations where security is of utmost importance. The product comes in strong with detention-grade materials and various lock options.
Security access doors are suitable for medium and high-security building applications. Facilities such as banks, correctional facilities, and schools will benefit from these doors' additional layer of protection.
TIP#5: Choose the BEST Supplier!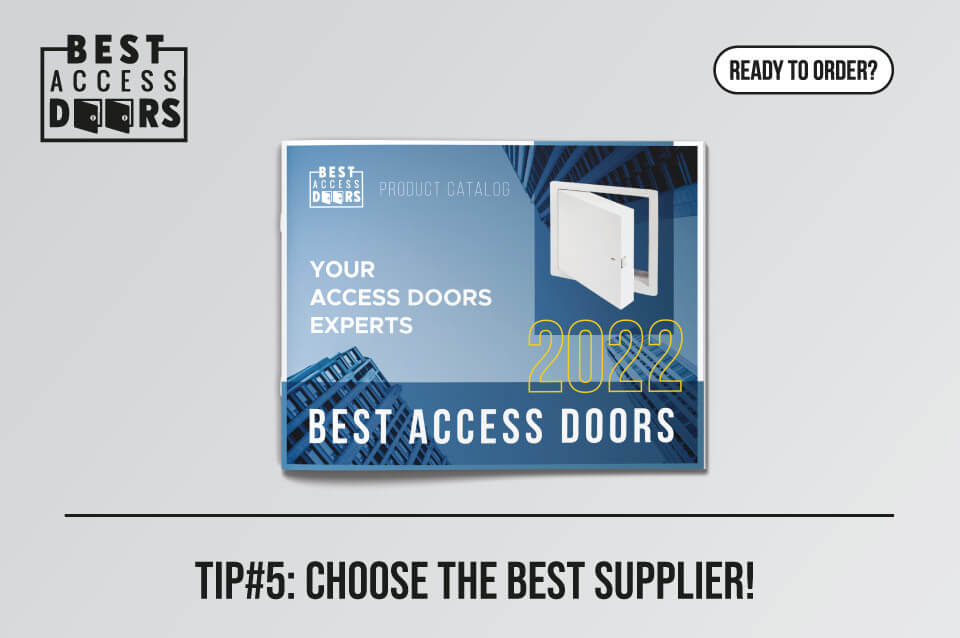 After considering your priorities and the features you need, the final step is to purchase from an experienced and reputable supplier of access panels. With Best Access Doors, you have unlimited access to a wide range of the best products in the business! If you need assistance in making a big purchase with us, you are welcome to apply for Best Access Doors credit.
You can easily find what you need from the BA-F2A drywall inlay panel to fire-rated access doors. Our knowledgeable sales team can assist you when you place your order!
Ready to Order?
Please browse through our wide array of access doors and panels today! You can also check out the different construction projects we have serviced. Shop smart and let us find a customized solution to your access needs! We want to hear from you - feel free to call with any questions or comments at (800)-483-0823.
Share our story - get our 2023 Catalog for FREE!