Posted by Best Access Doors on 8th Jun 2022
When deciding on which access door is right for your next commercial project, more is involved than finding the perfect door – you also need to consider security requirements. To help you get started, let's walk through seven common lock and latch options to compare the differences. Remember, if you would rather direct your questions to one of our product experts, the Best Access Door team is happy to help!
Here are seven lock options, from round cylinders to small, pinned hex headlocks, to start with:
Option #1: Round Cylinder Lock with Key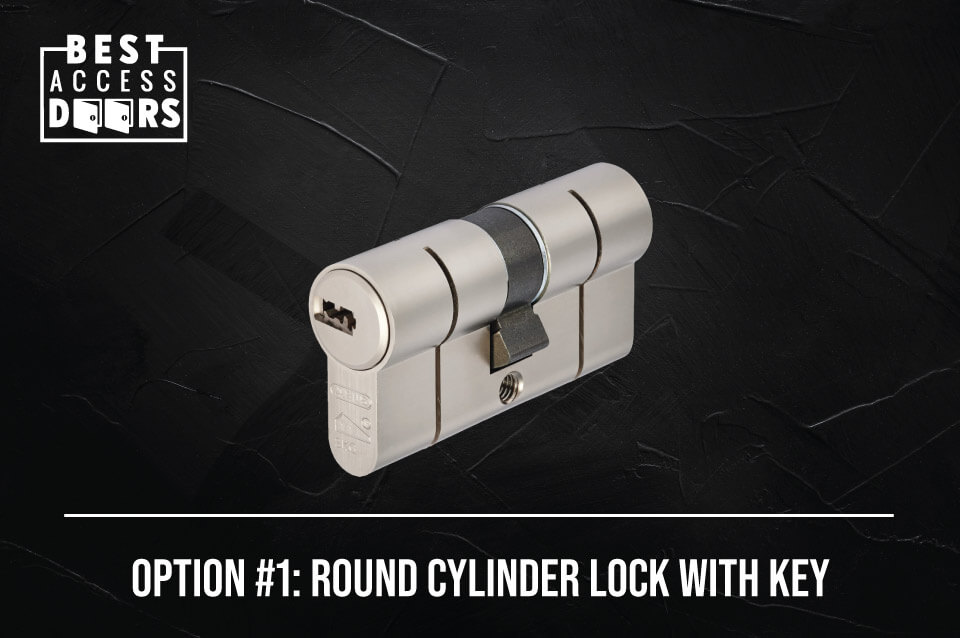 The first option is the standard round cylinder lock with a key. You've undoubtedly seen these on drawers, closets, and even bathroom doors. As its name suggests, you open the lock with a key, and it's easy to get duplicates made if more than one person needs access. It's the standard lock used in construction since it provides the best security for our access doors.
Option #2: Large Screwdriver Operated Cam Latch
The second lock option is the screwdriver-operated cam latch you can open using a large screwdriver. It functions the same as any cam latch lock. It's an excellent way to keep the door latched where security is not a concern. The lock also works with our hidden flange access doors.
Option #3: Small Screwdriver Operated Cam Latch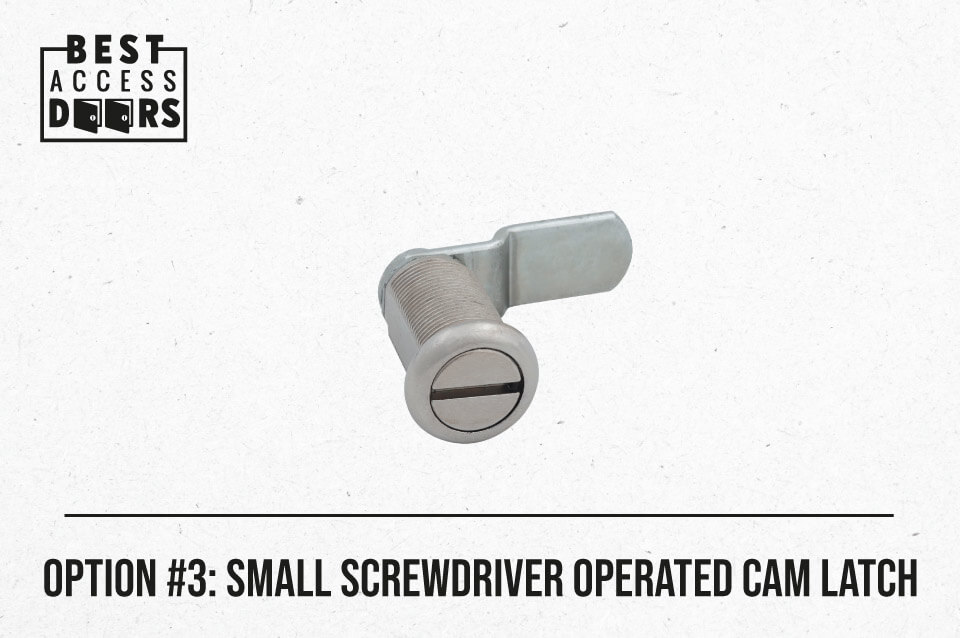 The screwdriver-operated cam latch also comes in another variation that works for small screwdrivers. Remember, a large screwdriver won't work on a lock meant for small screwdrivers, but you can always use a smaller screwdriver on a large screwdriver-operated lock.
Option #4: Large Hex Head Cam Latch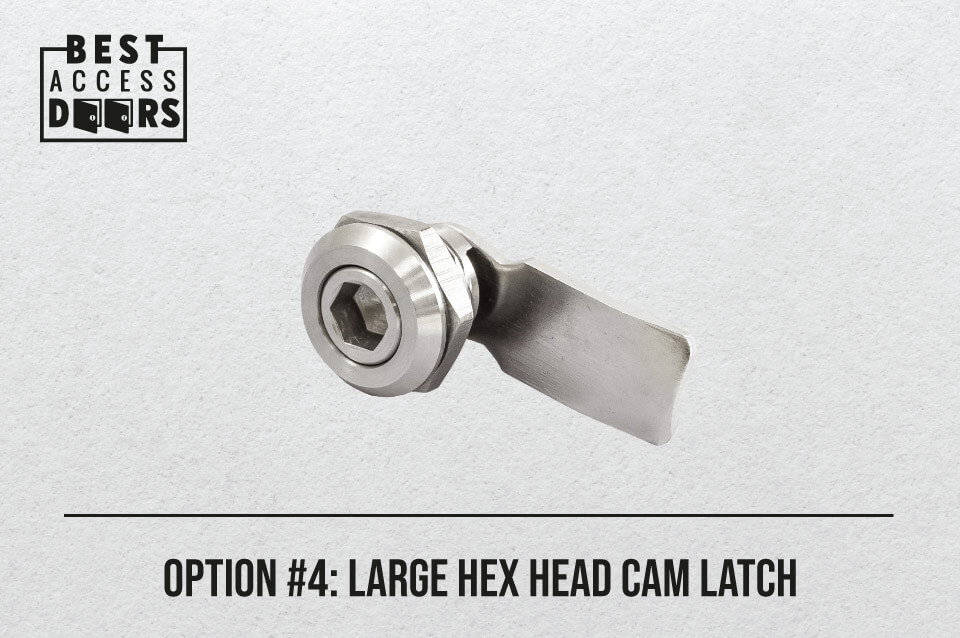 The fourth lock option for your access door is the large hex head cam latch. It's somewhat of a unique lock type that is difficult to open without the right tools. You need a large hex head screwdriver, typically included with a technician's complete set of tools.
Option #5: Small Hex Head Cam Latch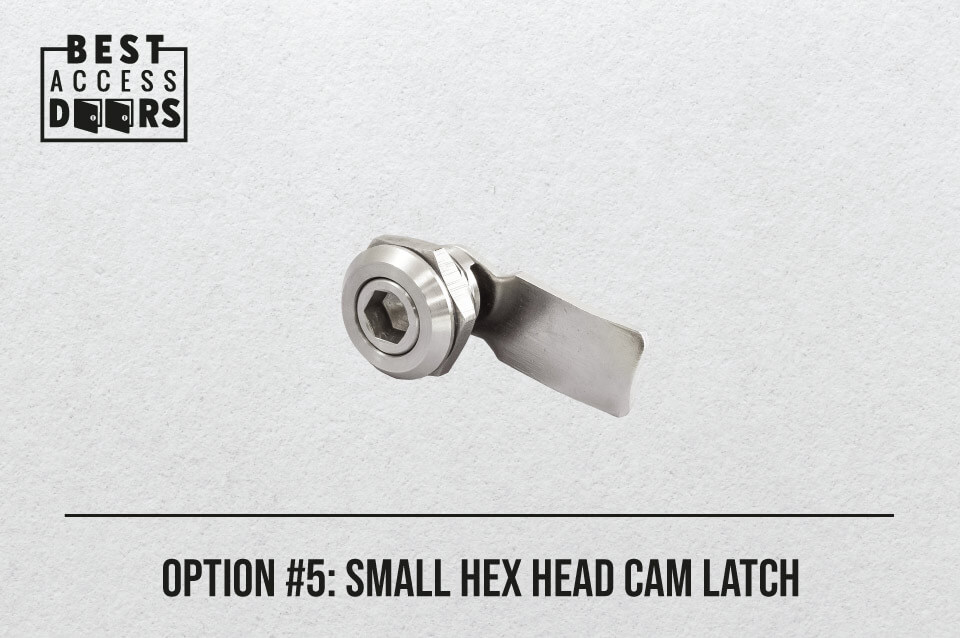 Like the screwdriver-operated cam latch variant, the hex head cam latch also has a small hex head variation. It's also a unique lock type that few people can open without using a small hex head screwdriver, which can help discourage unwanted tampering.
Option #6: Large Pinned Hex Head Cam Latch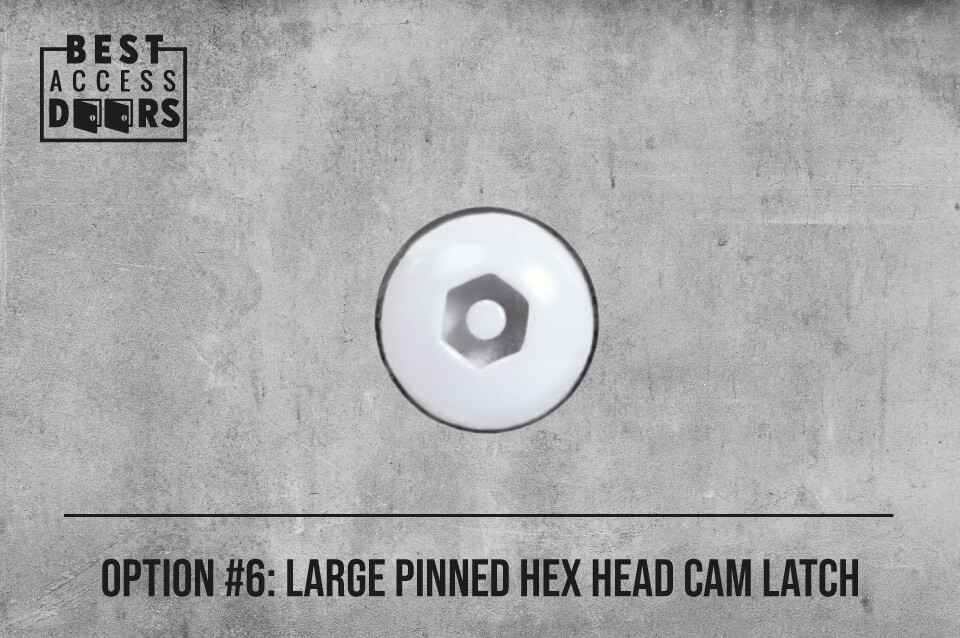 The sixth lock variant for your access door is the large, pinned hex head cam latch. It's like the standard hex head cam latch, but this one has a pin in the center. Its design prevents you from removing it with standard hexagon tools; it comes with a matching screwdriver. This lock type has the highest access door security level for areas where you want to limit access to authorized personnel only.
Option #7: Small Pinned Hex Head Cam Latch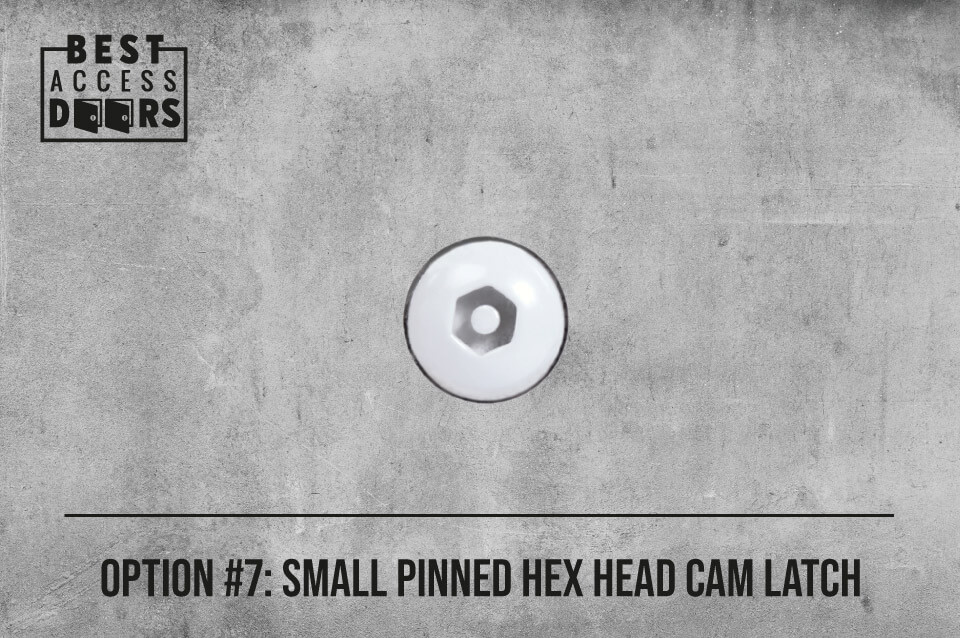 This pinned hex head cam latch's difference is its smaller pin size. You can choose this variant if you prefer to keep the lock slightly hidden from plain view. Due to its small size, most building owners use this lock type on ceiling and attic access doors.
Make An Informed Choice!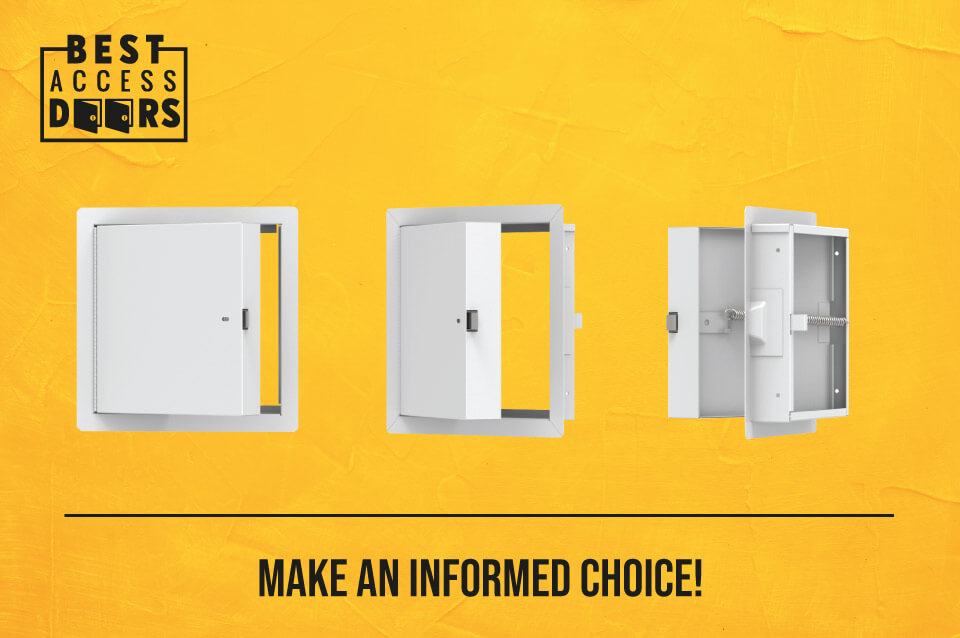 Along with the seven locks listed, you will find some access doors with multiple varieties of locks like BA-AHD with 13 varieties! Mortise deadbolts are typically used in high-security buildings like detention centers and prisons. Other doors have a lockable compression paddle latch, while some simply operate with a non-locking handle often seen on coastal zone doors. Be sure to view our catalog for more information!
Remember! We can also customize the products needed to suit your specifications without needing a third party to make the adjustments or improvements. Contact our knowledgeable staff at (800) 483-0823, and they'll take care of you from start to finish!
Share our story - get our 2023 Catalog for FREE!