Posted by Best Access Doors on 22nd Jun 2022
Contractors and commercial building owners need easy-to-install products that achieve maximum productivity and efficiency. When it comes to drywall access doors, look no further than BA-F2DF for a practical, economical solution that blends with the flush surface of non-rated drywall for a virtually invisible finish.
Let's take a closer look to see what makes our BA-F2DF Drywall Inlay Access Panel the right choice for your commercial building.
Benefits of Installing BA-F2DF Drywall Access Panel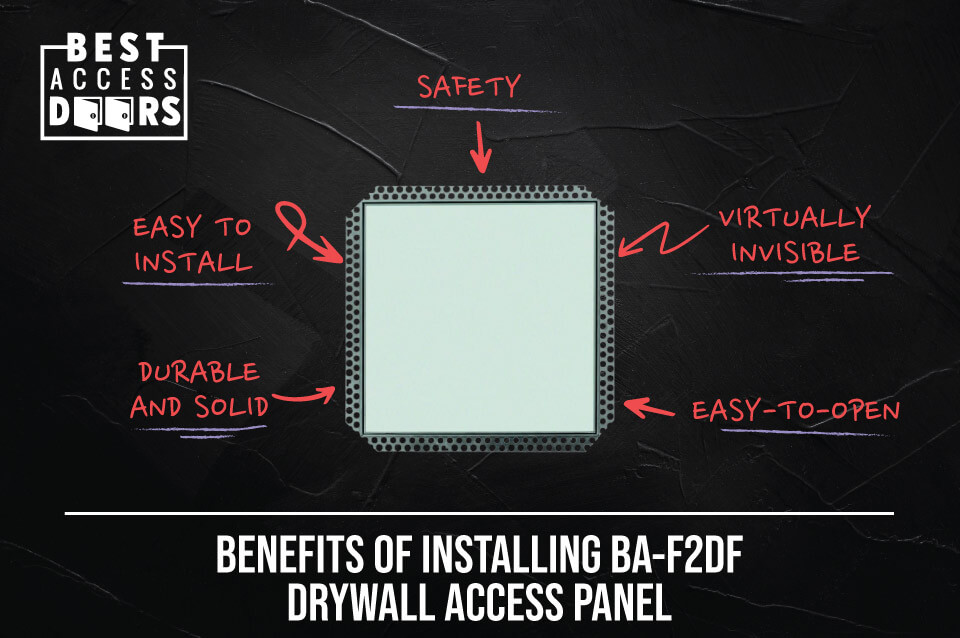 Built with superior engineering and an innovative design, the BA-F2DF model is one of our best-selling and highly praised products here at Best Access Doors. Although we have an extensive product catalog, the BA-F2DF is a unique drywall access panel mud in the flange that comes strong with a high-grade aluminum frame, drywall inlay, and two latches.
Here are the advantages of installing the BA-F2DF:
Easy to Install: Quick and easy to install on non-rated walls, the door features a removable hatch and mud-in flange. You can significantly save money for your business as the BA-F2DF does not require specialized tools or expertise to ensure accurate installation.
Durable and Solid: Constructed from high-grade aluminum bonded with a unique welding process joining the outer and inner frames for added strength and durability. The panel comes with inlaid drywall and touch latches. Thanks to its solid construction, the door can effectively protect your critical building components from unauthorized access and external damage.
Virtually Invisible: With concealed snap locks, the panel is almost invisible due to the hidden frame, latch, and hinges, leaving only a 1/16" reveal between the flush frame and access door. Maintain your commercial space's interior design even after installation!
Easy-to-Open: The BA-F2DF features an easy open and close door and concealed snap locks that pop open when applying minimum pressure to the spring-loaded latch side.
Safety: The product also features a safety system and non-snag removable safety cable to prevent accidental opening (You need to reattach the safety system after removing the hatch). In addition, if your business operates in a humid location, the product also offers moisture or mildew resistant and cement board doors.
For your reference, check out the product's full specification list!
In addition to these impressive features, the BA-F2DF offers flush installation in your drywall and a ready-to-paint door leaf to match its surrounding surface!
How to Install the BA-F2DF Drywall Panel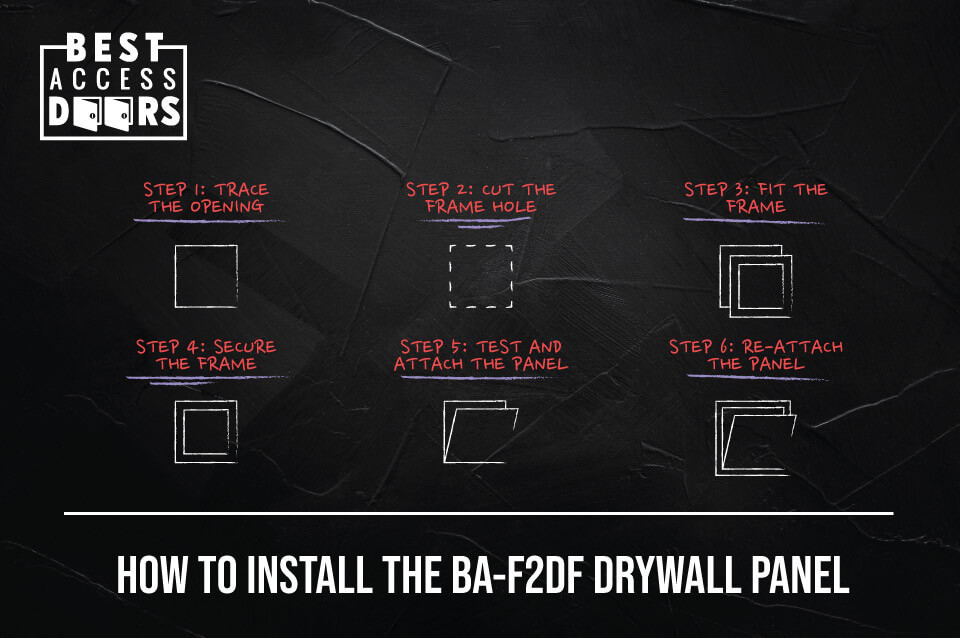 Investing in an access door is a smart business move, especially if you purchase the BA-F2DF drywall panel. The product is amazingly manageable to install, and if you have the necessary tools, you no longer need to hire an access door professional to ensure proper installation!
Tools You Need:
Pencil or Marker
Set square
Level
Drywall Saw or Utility Knife
Sandpaper
Electric Screwdriver
STEP 1: Trace the Opening
Using a pencil or marker, identify and mark the exact opening of the component behind your drywall. Once labeled, hold the frame against the entry location and carefully trace the frame's outline. Have an assistant hold the frame as you draw along the edge to ensure accuracy.
STEP 2: Cut the Frame Hole
Cut along the traced line no more than ¼ inches from the original outline for allowance using a drywall saw or utility knife. Carefully remove the excess drywall and sand the jagged edges for a smooth and clean fit.
STEP 3: Fit the Frame
Test the size of the opening to see if the frame has a snug fit. If the gap is too small, cut a little more and measure the edge until you get the right size.
STEP 4: Secure the Frame
After ensuring a tight fit, place the frame into the opening and drive the product's drywall screws using an electric screwdriver for a more straightforward application.
STEP 5: Test and Attach the Panel
Place the panel at the bottom base of the frame and secure it by attaching the safety cable to the door. Test its touch latch or any optional locks you purchased and set it aside once everything works. Prepare the drywall compound and apply it around the frame to leave the door visible. Sand the compound until smooth.
STEP 6: Re-Attach the Panel
Re-attach the panel to the frame using the safety cable. Close the panel and apply desired paint to match the color of the installation surface. You have now completed the installation!
Aside from these easy-to-follow instructions, it would be best if you also remembered that you must always ensure accurate and proper installation when installing access doors. Doing so ensures that your newly purchased BA-F2DF drywall panel will last long, maintain its features, and works as intended.
Why Order from Best Access Doors?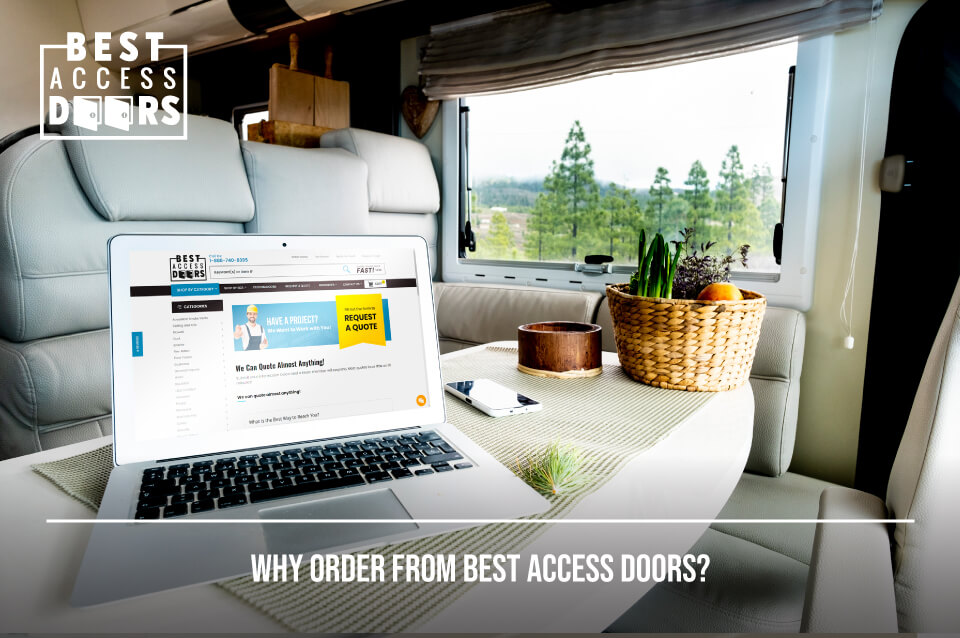 The North American commercial construction industry trusts Best Access Doors to supply their projects with innovative products from the leading brands and a reliable team of product experts available 24 hours a day and seven days a week. With over 17 years in the access panel business, we have served over 34,000 professionals with extensive product selection and exceptional industry knowledge.
In addition to our impressive background, we also have a reputation for shipping in-stock items within five days and only 7 to 10 days for customized orders! The fast processing of your order is a solid testimony to our dedication to you and the industry. Trust us to deliver excellent personalized solutions.
Order From Us Today!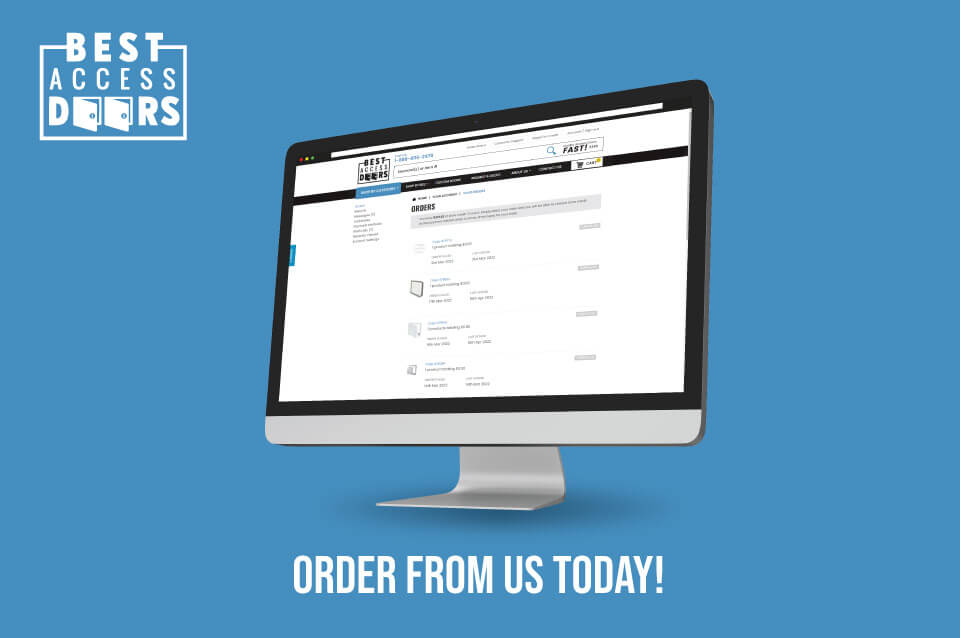 Enjoy hassle-free installation when you order our BA-F2DF drywall inlay panel from Best Access Doors. Shop smart and enjoy unlimited access to our product catalog. Allow us to find a customized door to your access needs! Feel free to call us anytime at (800)-483-0823, and we hope to hear from you soon!
Share our story - get our 2022 Catalog for FREE!