Posted by Best Access Doors on 12th Oct 2022
When it comes to accessibility for moving large equipment or providing an entryway for personnel, bigger is always better! At Best Access Doors, we manufacture various doors for a massive range of commercial building applications. From walls, ceilings, floors, roofs, and even the outer part of your commercial building, we offer top-quality products built to last.
You may think that access doors come in standard sizes, but Best Access Doors offers oversized access doors to maximize convenience. You can use large access doors for commercial buildings with multiple electrical systems or mechanical fixtures requiring extra space for the central system. Professionals can also install these access doors to provide a large entrance for ceiling applications.
Oversized access doors are built for toughness and durability, making them ideal when installation or removal of equipment is required. Also, when maintenance personnel and technicians need to crawl partially or entirely through the opening, an oversized access panel is the right choice.
Our loyal customers trust Best Access Doors to provide the best quality, most durable products on the market. Let's look at our customers' top picks for oversized access doors.
Our Customers' Top Picks
Our two most popular oversized doors are also fire-rated. Both offer the following features:
Solid steel construction
Removable center mullion
High-temperature insulation
Rust-inhibitive finish
Continuous piano hinge for strength and stability
The automatic panel closer operates from a 90-degree angle according to NFPA 80
Self-latching fire-rated locks and interior latch release for safety
The maximum size for walls is 48" x 60"
The maximum for ceilings is 60" x 48"
BA-FD2D is the largest two-hour fire-rated door on the market. The oversized access panel comes with double doors and a removable center mullion. It is tested and listed by Intertek (Warnock Hersey) for a two-hour fire rating. The two leafs allow for large objects to pass through the opening. This access door allows greater accessibility, reduces the swing radius, and clears objects that interfere with the door's opening. Architects and engineers love this door for its unprecedented flexibility—select BA-FD2DW for walls and BA-FD2DC for ceilings. The minimum size available is 18" x 12" (W x H). The spec sheet provides more information about this door's features.
BA-FD3D is similar to BA-FD2D, but this variety has a 3-hour fire rating for ceiling and wall applications. Also equipped with double doors and a removable center mullion, this dual leaf option allows greater accessibility, reduces the swing radius, and clears objects that could otherwise interfere with the opening. The minimum size for BA-FD3D is 30" x 12" (W x H). Review the spec sheet for all the details.
Call Us Today!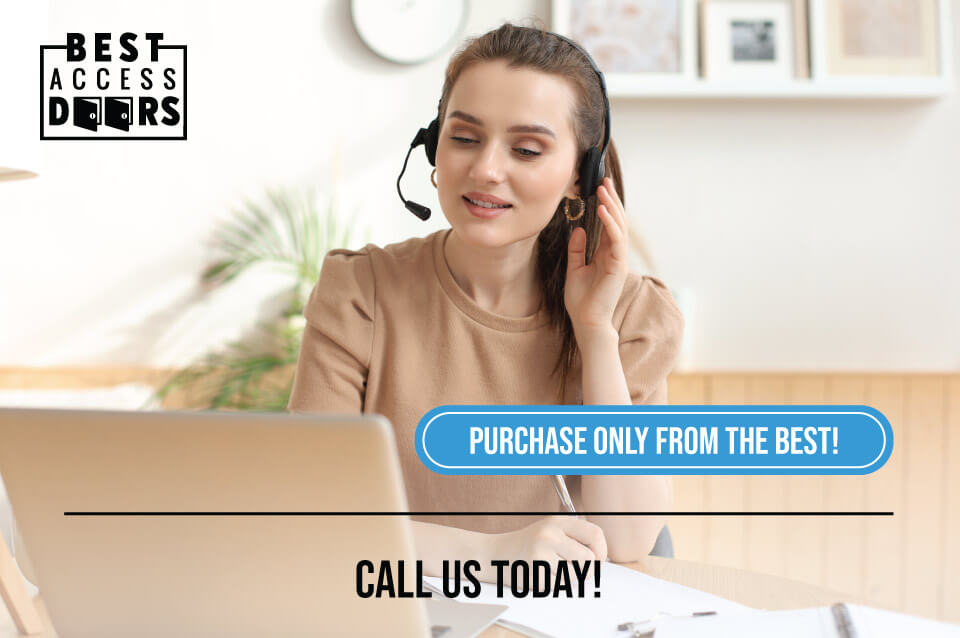 You can customize these oversized dual-leaf fire-rated access panels to your preferred or required sizing. Our world-class customer service team will quickly hook you up with the right access panel you need! If you're ready to purchase, you can request a quote or contact us at (800) 483-0823 for more details.

Share our story - get our 2023 Catalog for FREE!