Posted by Best Access Doors on 15th Jun 2022
Access doors and panels come in many varieties, depending on their purpose. All the options and types can be confusing. One common term you may come across is 'access door with flange.' If you are a commercial building contractor, you probably know what a flange is, but it can still be helpful to review the definitions specifically related to access doors.
What is a Flange?
A flange is a protruded ridge, lip, or external or internal rim that increases strength. A flange allows for easy attachment and transfer of contact force with another object. They help with stabilizing and guiding the movements of a machine or, in this case - your access door!
Different Types of Access Door Flanges
#1 - Hidden Flange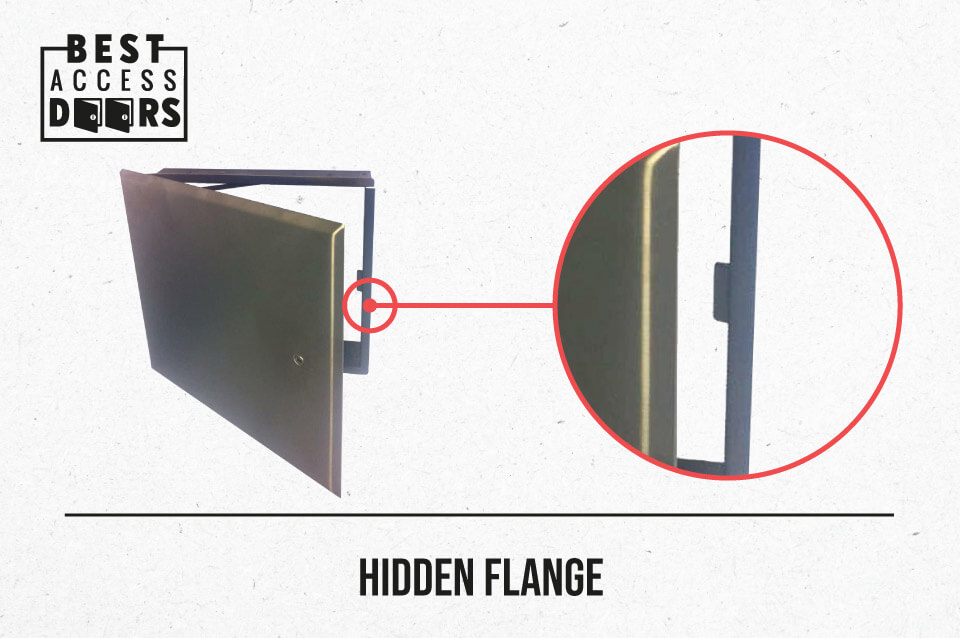 BA-CTR is our Aesthetic Access Door with Hidden Flange. Watch the video to learn how the hidden flange allows the door to blend with the surface:
As you can see in the video, the door edges overlap the flange, hiding or covering it as the door shuts. Since the frame's unique design conceals the flange, there will be no need to apply plaster or other compounds, making it more convenient for you or your personnel to install it.
BA-CTR's material composition is sixteen-gauge cold-rolled steel, making it a robust product. It comes with a unique European-type hinge that enables the door to close over the frame. It comes standard with a screwdriver-operated cam latch. You can also select from other available options, and it comes with a high-quality powdered finish.
#2 – Behind Drywall Flange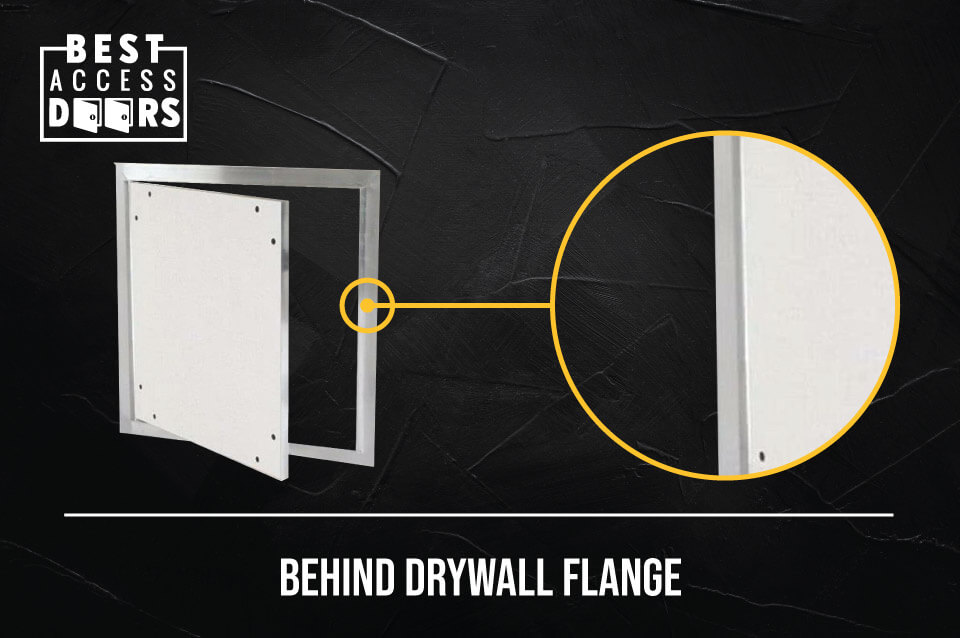 Designed to provide access to walls and ceilings while maintaining an invisible, architecturally pleasing appearance, BA-F2A is a recessed access door with a behind-drywall flange. The door frame is recessed to accept drywall, providing a similar edge to drywall bead to allow for finishing of the wall or ceiling surface – a great choice if you need the door to blend with its surroundings.
#3 - Mud in Flange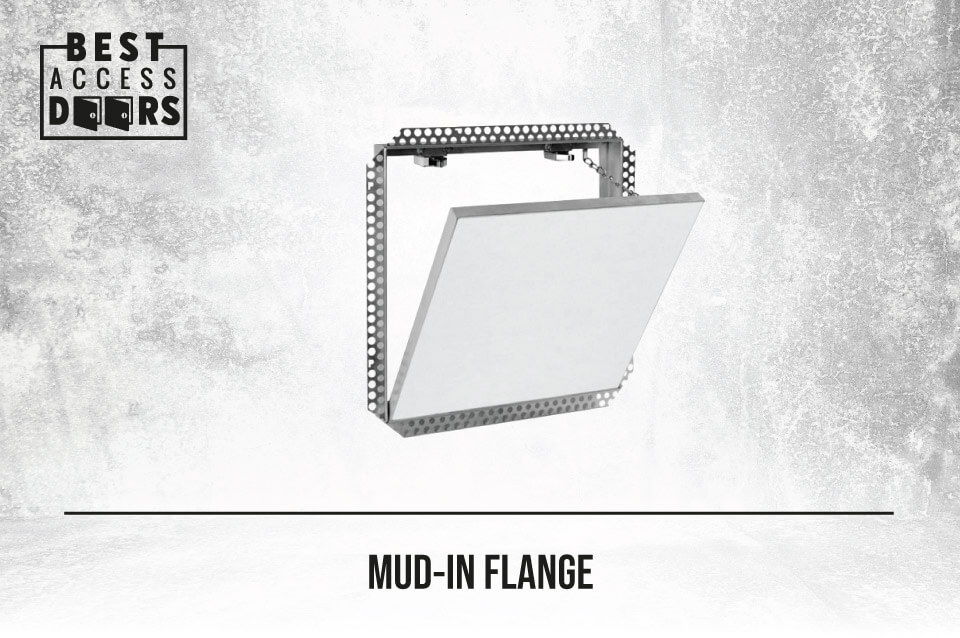 A drywall bead flange features a perforated taping bead with pre-punched holes designed for installation in drywall walls and ceilings after installing the drywall. You apply drywall compound over the beading when you finish the drywall joints. The beaded flange blends into the drywall surface, and only the door panel remains exposed. Then only the door panel is visible for an aesthetically pleasing finish. An excellent example of this access door is the BA-DW-5040
#4 - Plaster Bead Flange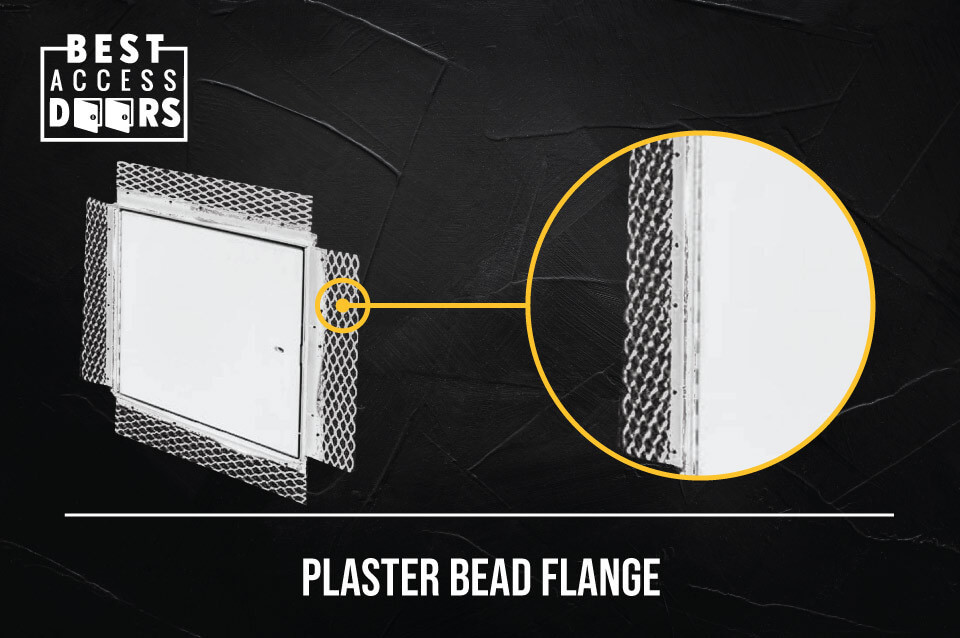 A plaster bead flange consists of wire mesh extending from the edges of the flange. The intended design is for plaster compound application to adhere better, making the entire structure of the door and panel more stable. You will not be able to see the plaster bead flange once you apply the plaster. The flange's design makes the installation of this door easy in many areas of the walls and ceilings.
#5 - One-Piece Flange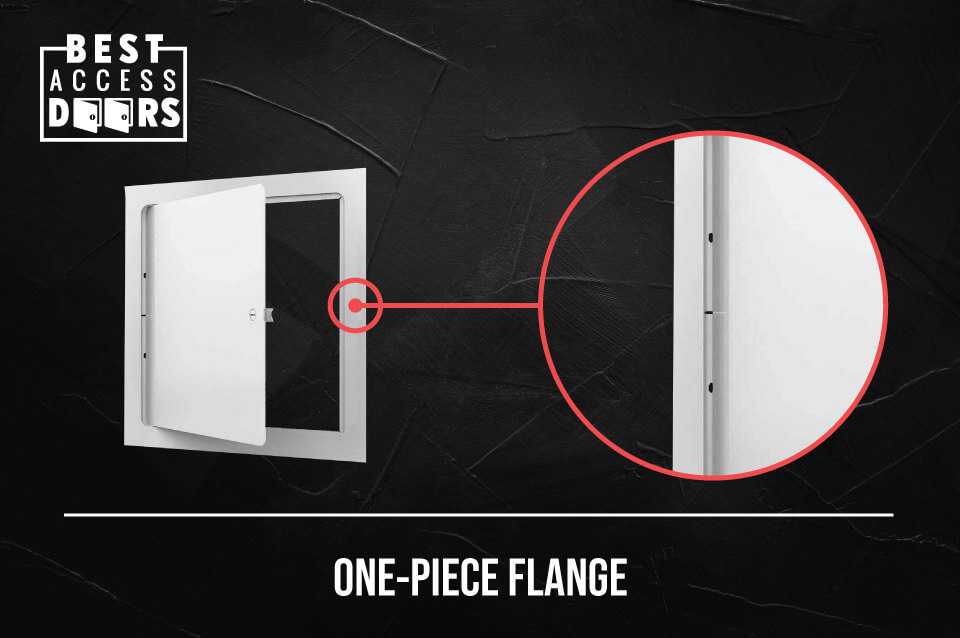 Flush access doors often have a one-piece outer flange welded to the mounting frame. For example, BA-UF-5000 is an innovative universal flush access door with a one-piece flange used on plaster, masonry, tile, or any flush surface. The door panel features rounded safety corners, which provide an architecturally pleasing appearance, and the one-piece trim flange will not rack, sag or distort, adding strength.
#6 - Exposed Flange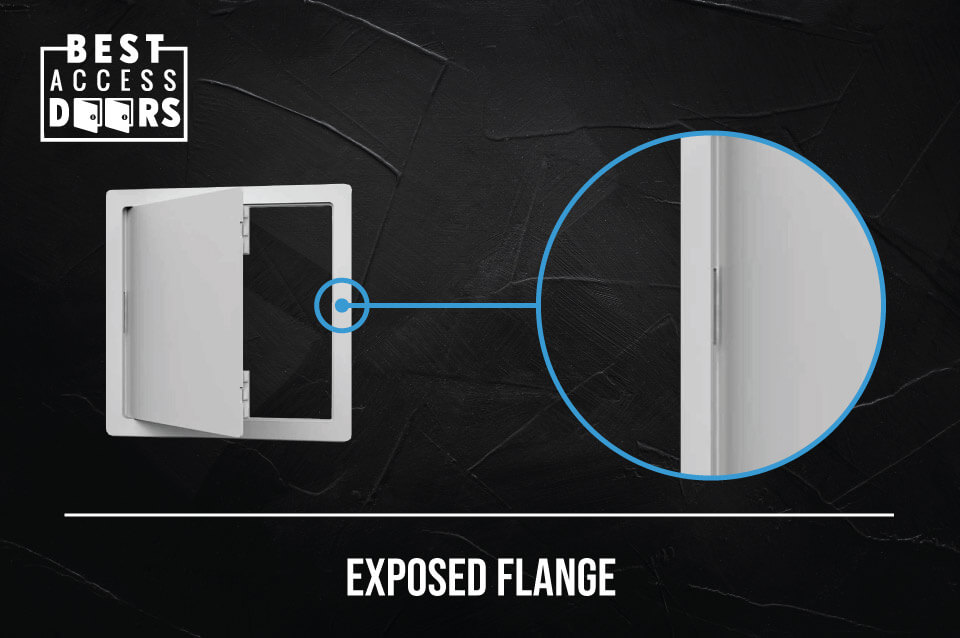 The priority for industrial spaces is often more about fire ratings and insulation than aesthetics, so exposed flange access doors are standard. The BA-PFI Insulated Access Door with 1" Flange is an excellent example of an access door with an exposed flange.
Exposed flange access doors offer practicality and value, designed for quick and easy installation for multiple applications. General-purpose doors bought in bulk and used throughout large structures also have exposed flanges, like BA-AHD, one of our sturdiest and most popular multipurpose access doors.
The Takeaway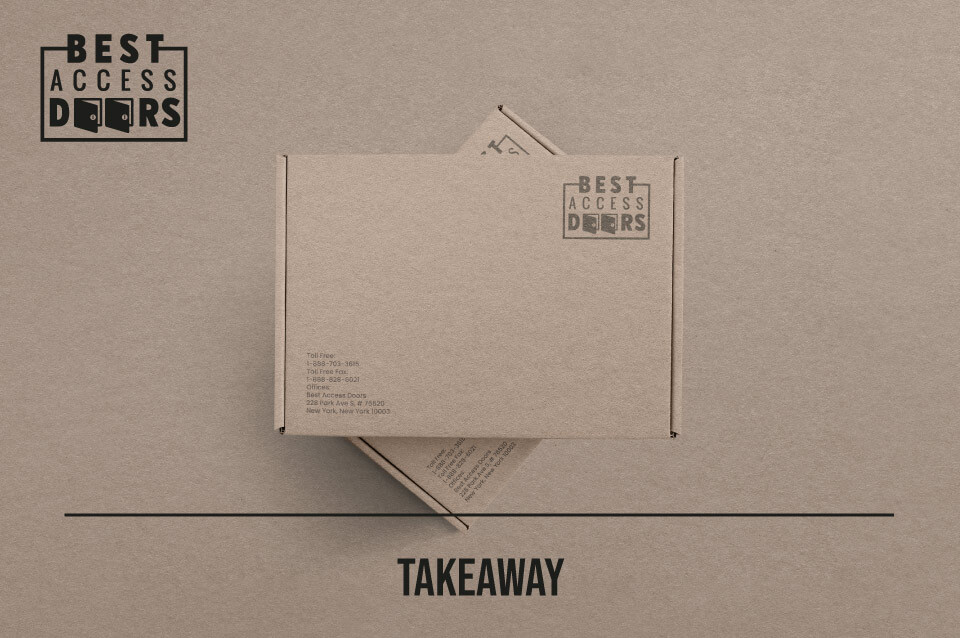 Understanding some of the critical differences between access door flanges will help you choose the right door style for your commercial building. Access doors are an essential part of your building's structure. They are critical for responding to issues and making emergency repairs. They can also discourage unauthorized access to vital components of your building.
If you have more questions about flanges, ask our product experts. We will also guide you through choosing the best access doors for your next project! Call us at (800) 483-0823 to get started, and if you need something customized, we can help!
Share our story - get our 2022 Catalog for FREE!