Posted by ​Best Access Doors on 28th Sep 2022
ng an access panel to fit your design aesthetics and provide solid protection can be challenging. Still, one door stands out from the rest - our Virtually Invisible Panel for Drywall.
Let's examine some innovative ways you can use this door in your next project!
What Can You Expect from BA-BP-II-58?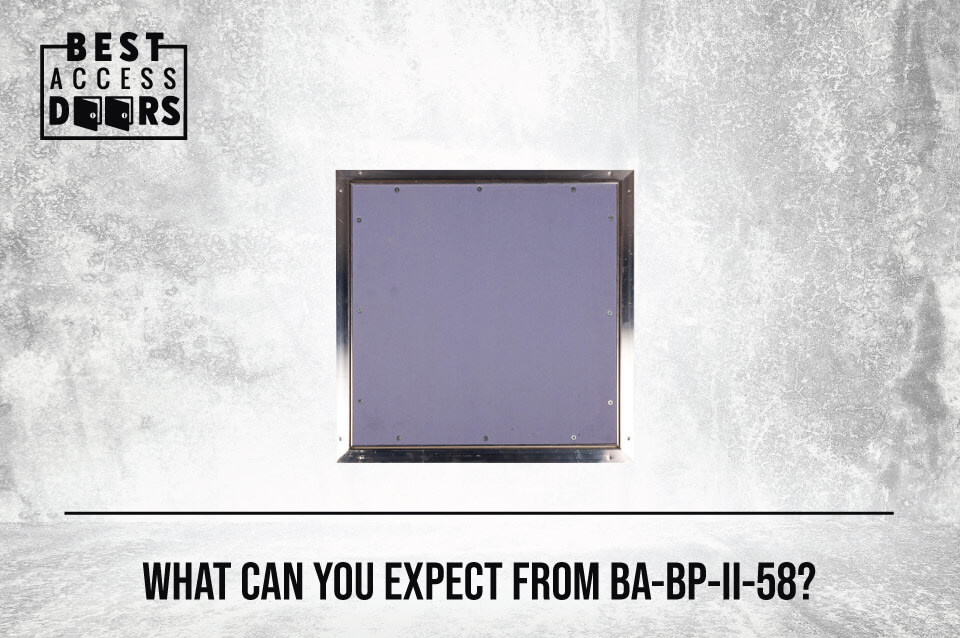 Also known as BA-BP-II-58, this door features concealed hardware with gypsum board inlay, innovatively designed to blend seamlessly with the surrounding surface for a smooth fit with your walls and ceilings. You can add your choice of surface treatments for a clean and elegant finish. It's durable, architecturally pleasing, practical, and easy to install. It also offers acoustic integrity thanks to the continuous perimeter gasket. You can apply all stylish and functional surface treatments to the door.
Access to Wires or Cables Hidden Behind Walls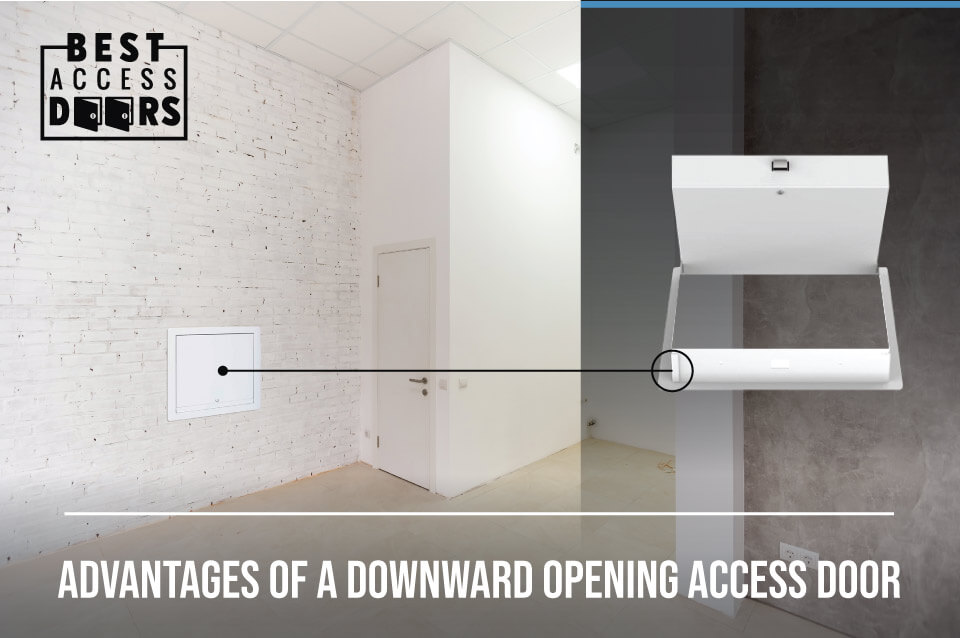 The BA-BP-II-58 is an excellent product that provides access to wires and cables in your walls that you or your personnel need for maintenance. You can conveniently get to those breakers or mechanisms that control your systems. It also enables you to manage the system more quickly through this entry point.
The door opens like a chute and pulls out for use when placed in a wall. The quality that makes it almost invisible makes it appealing to many contractors and owners who don't like to compromise the aesthetics of their design. You'll only need the bare drywall access panel basics to install it.
The BA-BP-II-58 benefits conference centers, lounges and lobbies of hotel establishments, and even ballrooms. Its elegant design makes it adaptable to any style. Your personnel can conveniently access the components behind your wall when they do their maintenance tasks.
Access to Systems that Run on Your Ceiling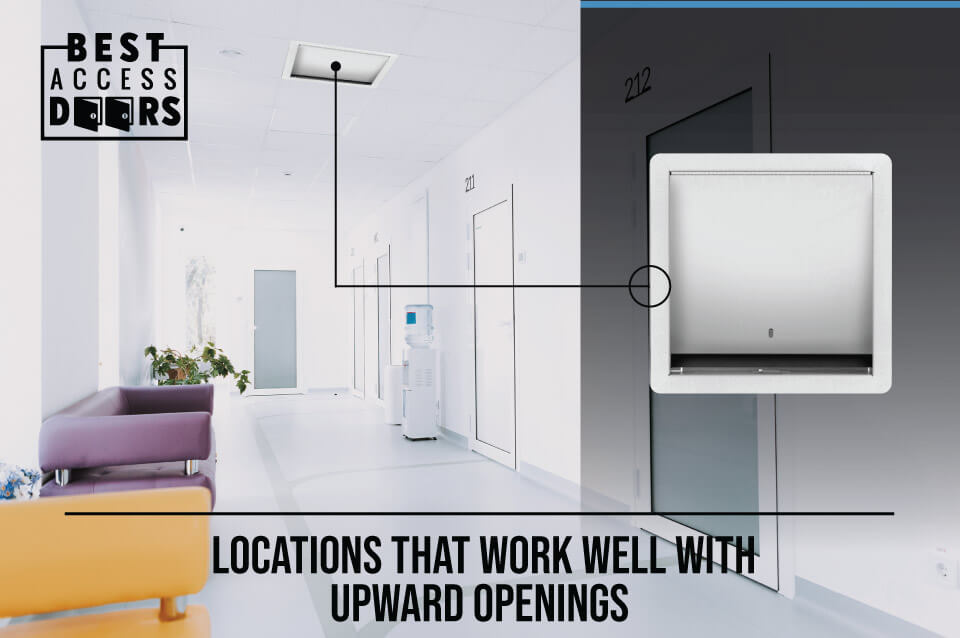 The systems running in your ceiling are challenging to access because they are often high up and require ladders to reach. When a critical area malfunctions, you'll have to cut into the ceiling if you don't have an access panel to inspect and fix the problem.
By installing BA-BP-II-58 in critical locations, you'll be able to service the components efficiently. It's also very convenient for regularly scheduled inspections and maintenance.
Imagine having to cut a piece of your ceiling solely to get to a component behind it. You risk damage to your building systems and will ruin the aesthetics by leaving a hole and cut marks. BA-BP-II-58 is a much better solution, especially for high-end establishments with 24/7 public access
A Convenient Way to Transport Equipment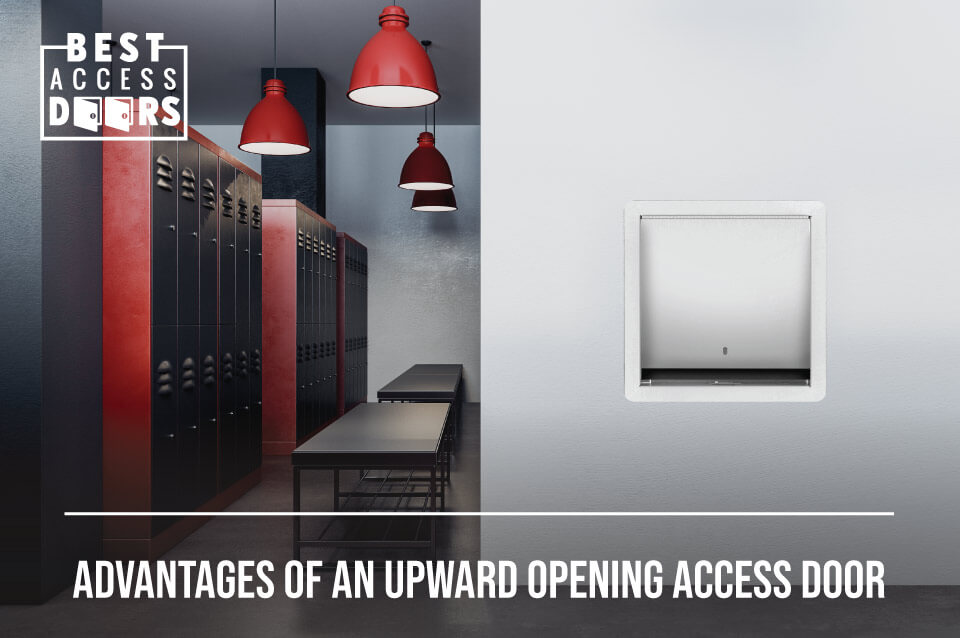 Moving instruments from one room or space to the other is inconvenient when you or your personnel are doing maintenance or other construction work. It can lead to tasks consuming more time than necessary. However, installing a virtually invisible panel for drywall makes the job much easier.
You can move equipment and temporarily connect services (like power cables) from one area to another, saving time and inconvenience. It can also reduce costs and make the process more efficient. These qualities make it an excellent choice for banks, airports, and other high-traffic areas where repairs need to be quick and efficient.
Save your personnel the hassle and install BA-BP-II-58 to make the job easier, more convenient, and speed up the process!
Provides Protection to Building Components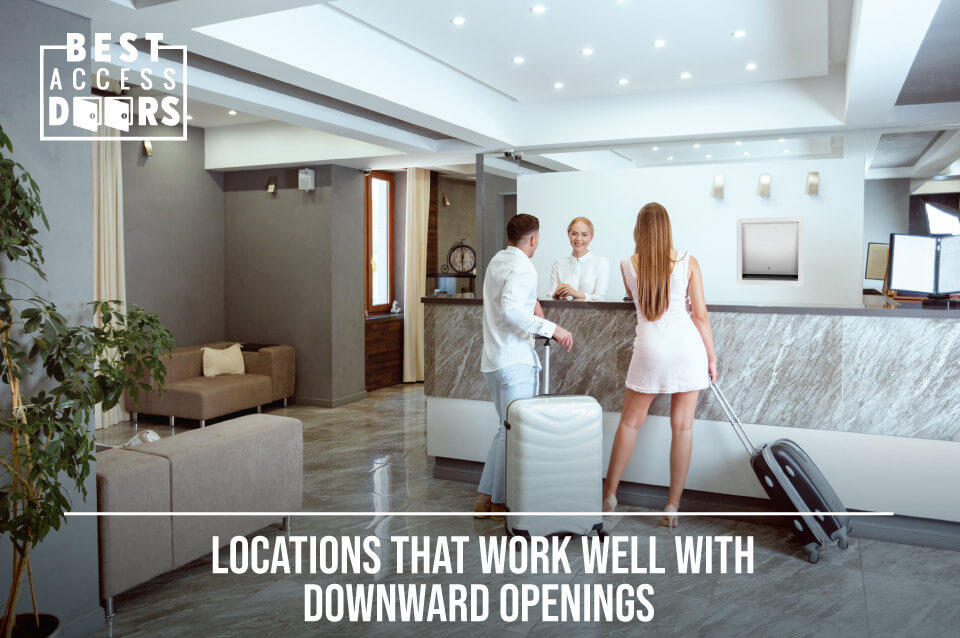 Installing BA-BP-II-58 can help protect building components from unauthorized access and hazards since it hides the entry point from plain view. You can finish to match it with the surrounding surface. Being robust and corrosion-resistant, keep your pipes, wires, meters, and gauges safely tucked out of harm's way. It is a perfect choice for banks, skyrises, and airports. Since the BA-BP-II-58 is virtually invisible, it doesn't stand out and blends well with your existing design. It is a form of protection, like camouflage.
Get BA-BP-II-58 For Your Next Commercial Project!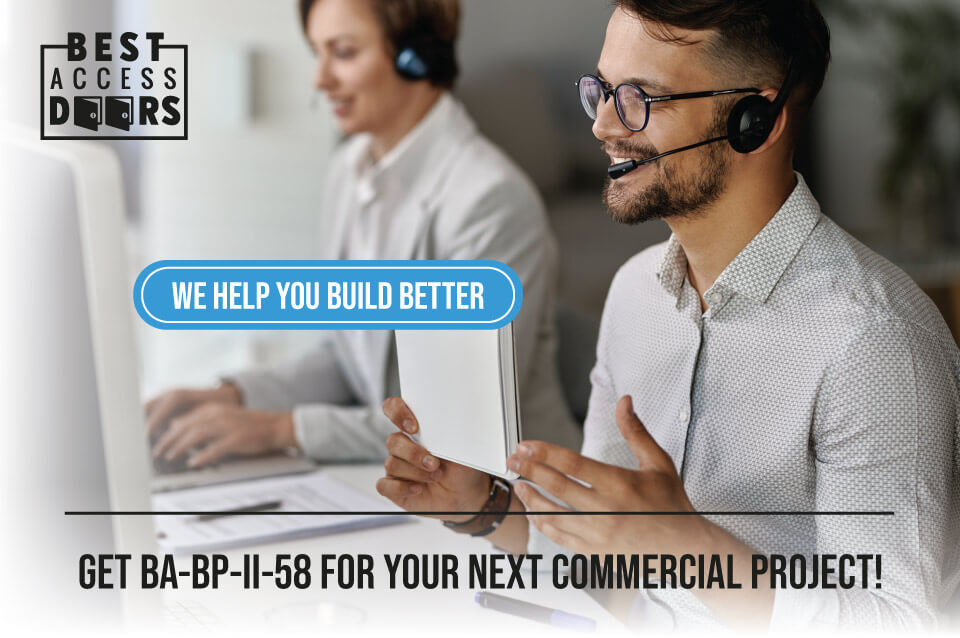 The BA-BP-II-58 Virtually Invisible Panel is a robust and aesthetically pleasing product offering elegance and functionality. It is an excellent choice for any upscale interior. Call us if you have questions or to place your order at (800) 483-0823. You can also visit the Best Access Doors Best Sellers page for other top-quality products.
Share our story - get our 2022 Catalog for FREE!