Posted by Best Access Doors on 7th Sep 2022
You may be asking yourself, what is a virtually invisible access door? Designed to blend in with your wall or ceiling, these discreet doors provide access to equipment and components contained below the surface.
Commercial facilities like hotels, airports, hospitals, schools and libraries frequently use hidden access doors. Regarding design, virtually invisible access doors come in various styles and sizes and can be customized to fit your building's décor without compromising safety.
If you need a new, clever way to keep your building components secure or are just curious about these unique products, read on to discover the benefits of these innovative doors!
Why Install a Virtually Invisible Access Door?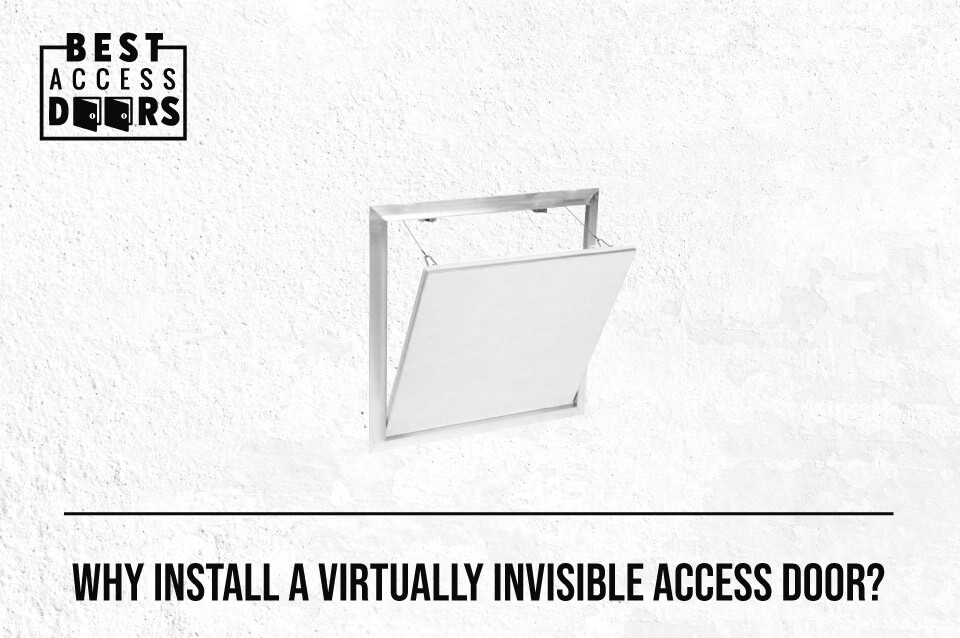 Keeping a commercial facility operational necessitates a variety of systems. Access doors protect delicate building components by keeping them tucked from view, discouraging tampering, and protecting building occupants and guests.
Virtually invisible access doors are a smart option for upscale interiors where you want to maintain a clean, consistent look with your existing décor - and there are many added benefits!
Security: Virtually invisible access doors are ideal for securing building components by discouraging unauthorized tampering.
Organization: Hidden doors keep public areas neat by organizing wiring, pipes, meters, and mechanical systems in enclosed compartments.
Accessibility: An invisible door gives your maintenance staff easy access to necessary meters, dials, and controls tucked behind the walls and ceilings in convenient locations throughout your building.
Concealment: Virtually invisible access doors hide openings in hallways and public areas with concealed hardware that blends seamlessly with your building's decor.
How to Identify the Right Location for a Virtually Invisible Access Door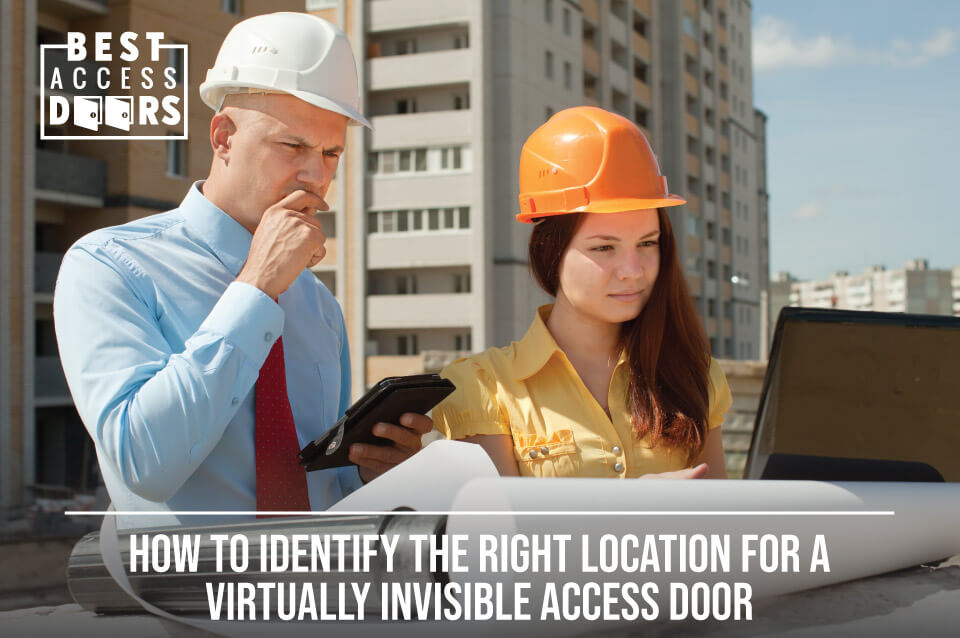 There are numerous places in your building where a hidden access door can be installed - behind the front desk, security office, and housekeeping closets. You can also consider server rooms, mechanical rooms, loading docks, stairwells, and meeting rooms.
Along with choosing an inconspicuous location to keep the door hidden from plain view, you also need to consider the door's purpose. Will it be used throughout the day or only from time to time? Do you need to move large pieces of equipment through the door, or does a technician need to reach components through the opening? Finally, what do the manufacturer's instructions say? Can the door be installed on ceilings, or is it designed only for walls?
Considering these questions will assist you in choosing the best place to install your virtually invisible access door.
Discover Our Favorite Virtually Invisible Access Door!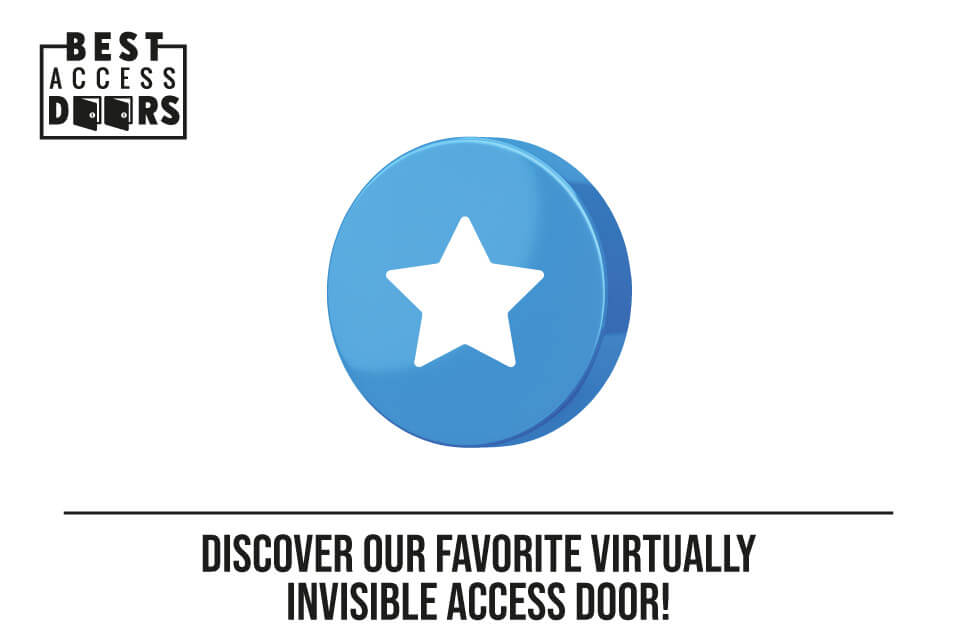 Are you a commercial contractor or building owner looking to add quick and easy access points to your building essentials? The BA-BP-II-58 Virtually Invisible Flush Access Panel is an easy-to-install, paintable access panel that provides a clean, finished look when installed. This innovative access panel blends in with your wall or ceilings, so it's virtually invisible! And because it's flush with the wall, it's also quite unnoticeable.
The BA-BP-II-58 is ideal for hiding unsightly plumbing, wiring, and other essential mechanicals in new construction and retrofit applications. The accessible pivoting hinge swings open smoothly and close tightly to provide full access when needed but remain almost invisible when shut. It also features galvanized steel hardware making it very sturdy and durable.
When you want easy access to building controls while keeping them tucked out of sight, choose BA-BP-II-58 for an elegant but functional solution.
Stock Up Today!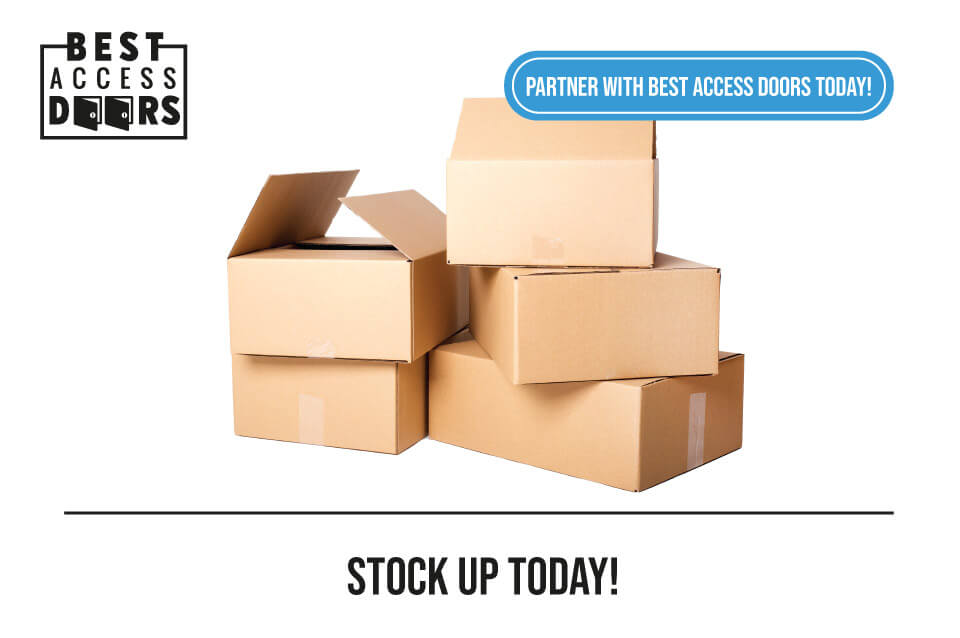 Are you a contractor looking to supply your next construction project with high-quality access doors and panels? Partner with Best Access Doors today and secure your supplies with us! Call our hotline at 1-800-483-0843. If you have a list of materials with measurements, you can drop a quick custom quote request and get it back in as little as 30 minutes!
Share our story - get our 2023 Catalog for FREE!