Posted by Best Access Doors on 11th Jan 2023
Traditionally, the construction industry relied on paper drawings when planning and designing buildings. However, you can only place a minimal amount of information on paper drawings. While it gives you a sense of scale and visualization of the outcome, you need more information on cost, energy modeling, architectural design, and the like.
In addition, construction projects rely on various disciplines such as Architecture, Civil Engineering, Building Surveyors, Project Managers, and Contractors. For larger projects, the number of people collaborating and the amount of information make the task more time-consuming.
Building Information Modelling (BIM)
While you can use computers to aid in the design process (commonly known as CAD or Computer Aided Design), it's only applicable when you want to focus on building designs, then create the drawings after.
However, Building Information Management or BIM offers to share data across multiple disciplines. Because BIM is a "data-first technology," you can see how one component relates to other parts within the same project. So instead of each professional accessing their specific software to do work, they can all access the same design environment while still being allowed to do the work they need to do to complete the project.
Benefits of BIM
1. Fosters Better Overall Collaboration
You may be familiar with the trope that Architects and Engineers are constantly at odds with one another. While one focuses on the design's aesthetics, the other focuses on bringing the structure to life. BIM makes this process easier for everyone — not just the architects and engineers.
Since you can find almost all the information you need about different building materials and their properties in a single database, any changes made to the design get propagated through the entire project without duplicating any other information.
For example, moving a wall also updates the surrounding walls, floors, and roofs while correcting the design's dimensions. You can now have an easier time working with different people from different professions and making more iterative changes. You also won't waste time cross-checking documents and files since all the information you need is within the BIM software.
2. Create Computer Simulations and 3D models
Since BIM contains a wide range of data, such as manufacturers' details, spatial relationships, properties of building components, and geospatial information, you can also use it for creating 3D models and software simulations.
For instance, you can simulate the effects of sunlight on the building at different times of the day and see the estimates of energy efficiency. You can also test the structural feasibility of the design and see how it would perform if it experiences an earthquake.
Because this information is accessible to everyone in the project, including the clients, everyone can stay updated on the latest changes making it easier for everyone to visualize the final result.
3. Straightforward Construction and Maintenance
With so much information in BIM, you can also lay out the most efficient workflow for your next project. Contractors responsible for the construction can refer to these plans to ensure they can deliver the project faster, reducing your overall costs. They can also input any adjustments made during the building process and keeps everyone on the same page.
Once construction wraps up, the clients receive the BIM files for the project. Maintenance crews can use it to view which valve box contains the correct valve to shut off the water pipes in case of a leak. You can also use it to identify any electrical mains and other hazards to warn the maintenance crews ahead of time.
Moreover, you can also use these BIM files for any future renovation or demolition work on the building and have these completed faster since future workers have complete information on how each building element interacts with the overall structure.
4. High-Quality Results With Low Errors
Communication is the key to completing any project. With BIM, you can easily view and sort out any potential problems early in the design phase because you have access to the spatial information of each object within the design. If there are any management or personnel changes during the project's lifetime, they can quickly refer to the BIM files to get up to speed on the project's progress.
BIM also has a variety of levels depending on the depth of information you're comfortable handling. These levels go from 3D to 7D.
3D: This level includes the project's typical height, width, length, and depth.
4D: With this level, you get detailed information on the build order and see how much time it takes to complete each element.
5D: BIM allows you to overlay the estimated costs of each building element, ensuring you get the most accurate cost projections.
6D: Many clients have specific sustainability goals, and you can factor these into 6D BIM.
7D: Lastly, this is the highest level of BIM. With the information on the manufacturers' specifications of each item included in the building, you can also start to estimate the maintenance and operating costs of the construction. This level also provides maintenance information and replacement cycles to make maintenance planning easier.
Due to the flexibility and depth of information available when you utilize the latest BIM software, you can quickly see why and how this is revolutionizing the construction industry. Not only are your projects less time-consuming for all parties involved, but you also get better cost estimation and faster project turnaround times. Empower your next project with the latest technology by integrating BIM into the design and construction phases.
Partner Up With Best Access Doors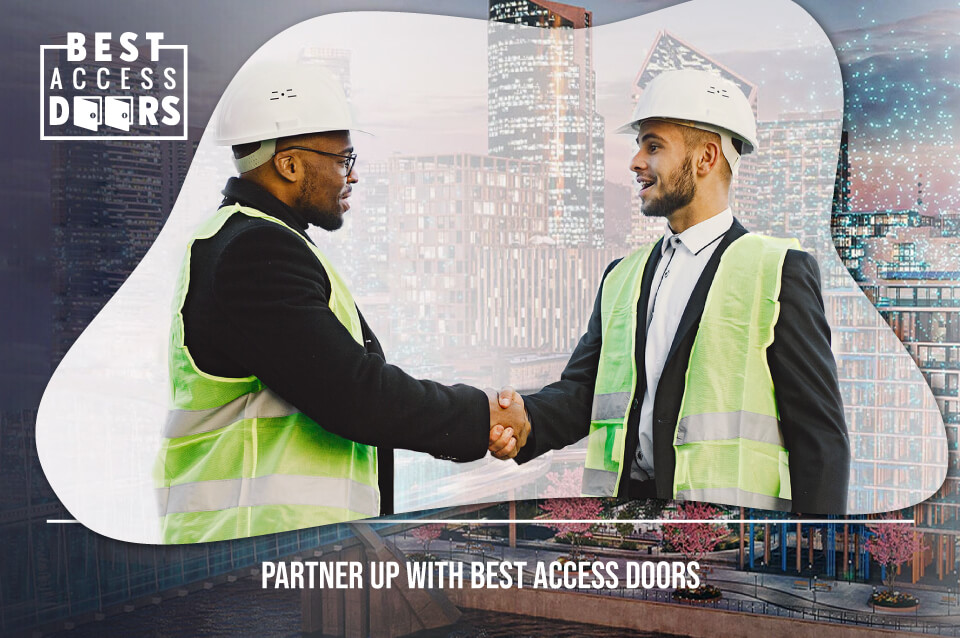 We at Best Access Doors want to make your next project go smoothly. For this reason, you can download the BIM Object Files of our access panels.
You can also refer to our product catalog to see the latest access doors to make the most informed decision about which access door to purchase. Want to ask us questions about our products? Our product experts are on the line 24/7, ready to answer your questions! Call us at (800) 483-0823.
Share our story - get our 2023 Catalog for FREE!