Posted by Best Access Doors on 29th Jun 2022
For anyone new to the construction industry, planning your first big renovation project, or needing a refresher, we put together this handy guide to drywall inlay access panels.
Let's first go over a few of the basics and then look at some of your options!
What is a Drywall Inlay Access Panel?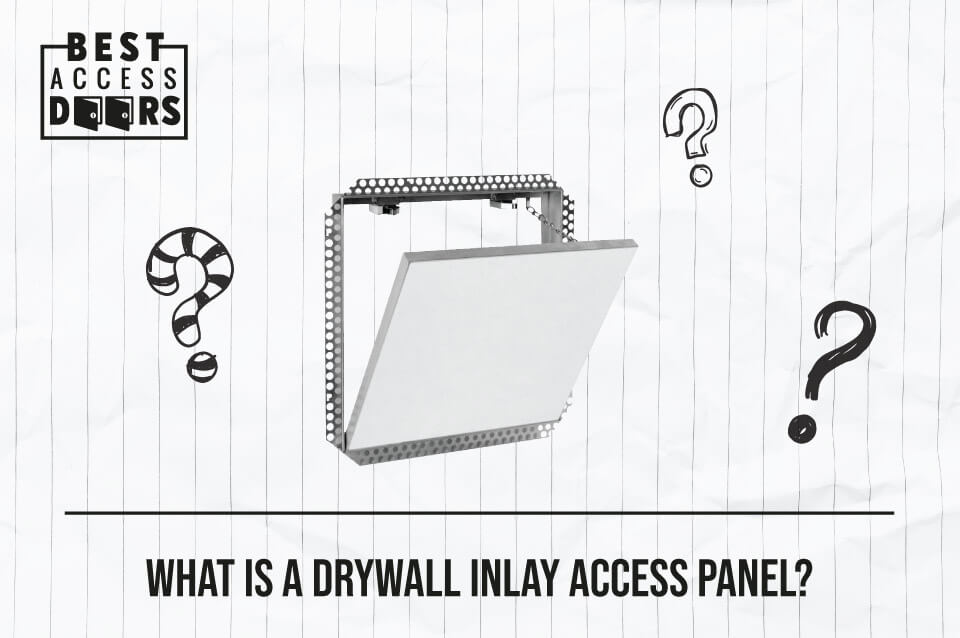 A drywall inlay access panel is a door consisting of a metal frame designed to receive drywall. Once installed, you can paint the drywall inlay to blend in with the surface.
Drywall inlay access doors come in various configurations, measurements, and materials for specific functions. Most commercial buildings have drywall inlay access panels to protect building components while allowing for easy access for repairs and maintenance. Access panels are a standard component of building construction, installed on walls, ceilings, floors, attics, and crawl spaces.
What Are They Used For?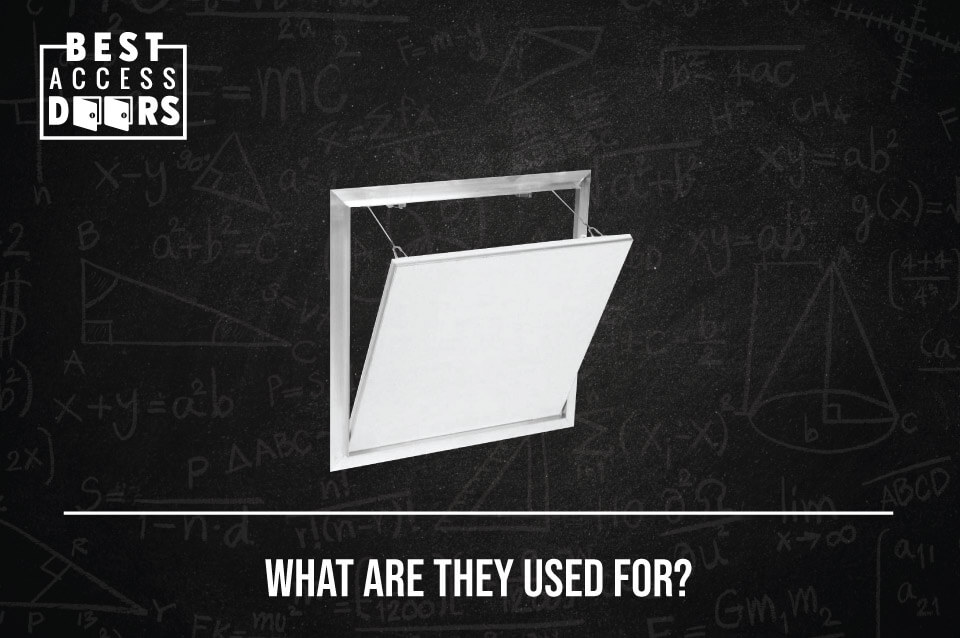 Due to their functionality, you'll see access doors in all types of construction. Over the years, these practical panels have evolved from a simple plywood door with hinges and a latch to drywall inlay access doors with innovative designs for specific applications.
The primary purpose of an access door is to provide convenient access for building technicians and maintenance staff. They conceal pipes, meters, wires, cables, HVAC systems, and more. Some doors are specifically designed for walls, floors, stairs, or ceilings, while others offer versatility for multiple applications.
Construction professionals look for carefully manufactured access panels built according to precise measurements from high-quality, durable materials from trusted brands in the industry.
In commercial settings, you will often see aluminum and steel drywall panels due to their corrosion resistance and durability. Still, vinyl and plastic access doors are also popular for residential use.
The bestselling models offer
Accessibility
Value
Superior engineering
Innovative design
Features that often influence purchasing decisions include:
Quick and easy installation
Flush-fit in ceilings and walls
Paintable surfaces
Options for concealing the panel
Security features
Customization
A panel can come pre-finished or customized by the manufacturer; some models come primed and ready to paint after installation to match the surface. Access panels come in various shapes and finishes, including ones that look like molding on a door.
What Are the Benefits?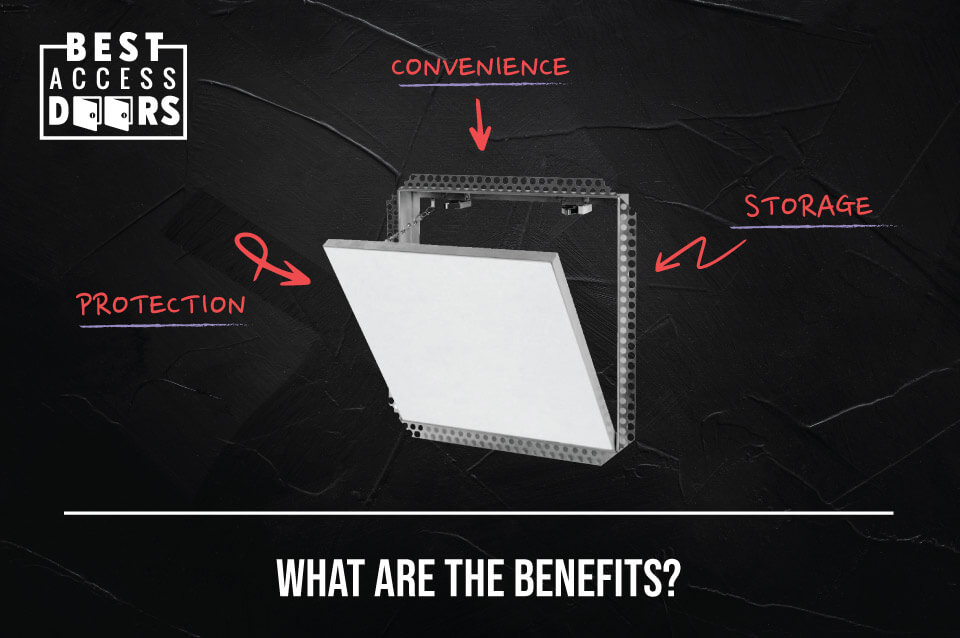 Convenience: Access panels make it easy to get to the electrical and mechanical systems. You can put these units in the ceiling or wall to make it easier to repair and maintain the building's ductwork, pipes, wires, and other equipment. If you choose a multipurpose access panel, be sure to stock up! Keep these on hand for installation in multi-floor residential buildings, hotels, and skyscrapers! Commercial builders like buying these doors in bulk since discounts are often available for large purchases.
Protection: Access panels keep building components out of site, helping to discourage occupants from accessing potentially hazardous cables and wiring. Keep in mind that drywall inlay access panels are for non-rated surfaces. They are not fire-rated, which is required by NFPA code in certain settings.
Access doors often have various locking options for added security; you can choose from simple latches to high-security locks designed for correctional institutions, psychiatric facilities, and banks.
Storage: Access doors allow you to use the space behind the walls, under the floor, and in the ceiling – not to mention the attic. Adding a drywall inlay access panel in a knee wall can also turn wasted space into added storage, opening a handy crawl space area.
What Styles Are Available?
There are several types of drywall inlay access panels with features designed for your exact requirements. Here is a quick list of available styles to make your selection even easier:
Detachable Hatch: The outer and inner frames of an access panel with detachable hatch are composed of high-quality aluminum and joined together via welding. These doors let you remove the hatch in areas where moving equipment or components through the opening may be required.
Air/Dust Resistant: Air/dust resistant access doors often have neoprene gaskets designed to limit the amount of air and dust that can reach delicate building components. They usually have concealed snap locks to open the access panel by applying pressure to the spring-loaded latch side.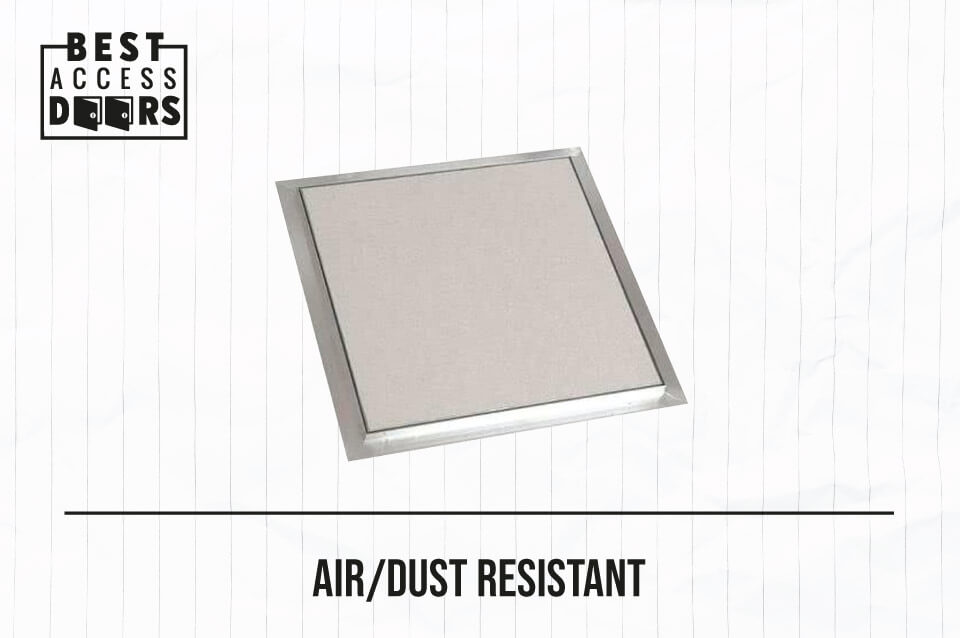 Mud-in Flange: Drywall access doors come with various flange types. For example, a door with a mud-in flange has drywall bead tape around the perimeter designed to receive drywall compound so that the flange hides behind the drywall.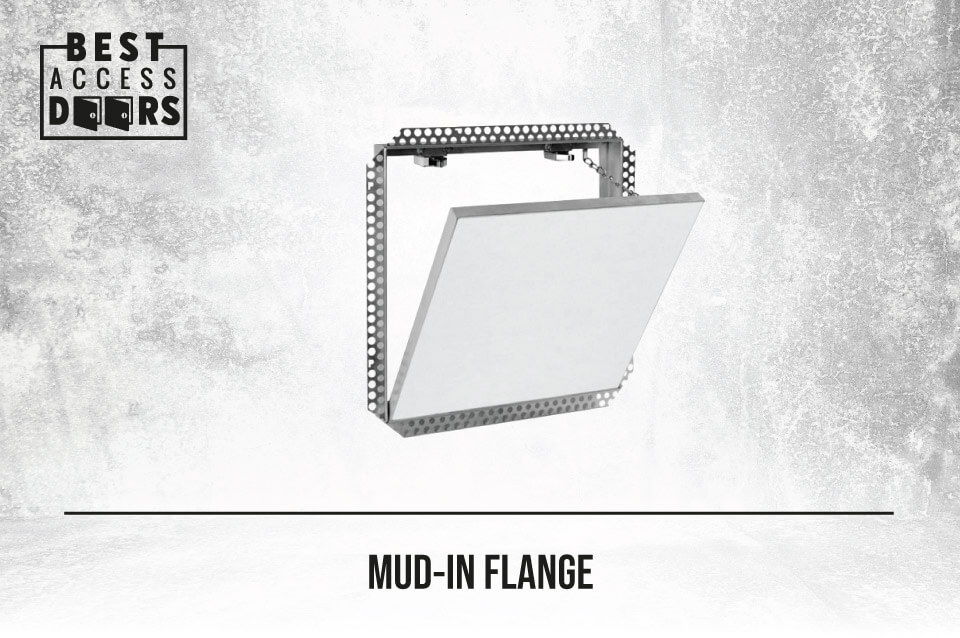 For Tiling: You can also choose drywall inlay access doors manufactured specifically for tiling applications to provide a seamless look for the walls. The panel aligns with the grid dimensions of the tiles.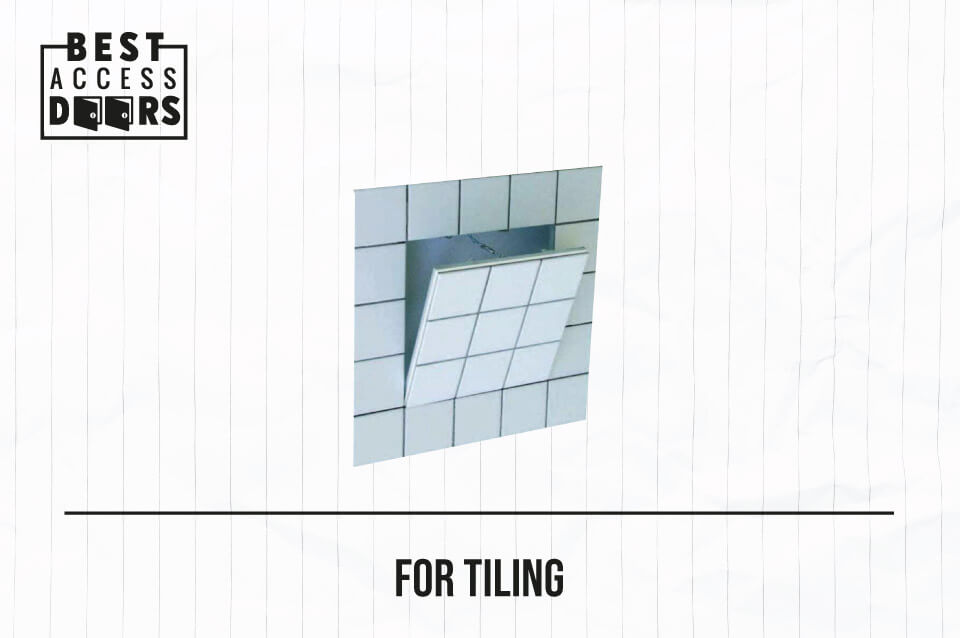 Fixed Hinges: If you need a door that opens enough to adjust simple dials or read a meter, you can choose a drywall inlay access door with fixed hinges. Other models open wider when regular movement of items in and out of the door is required.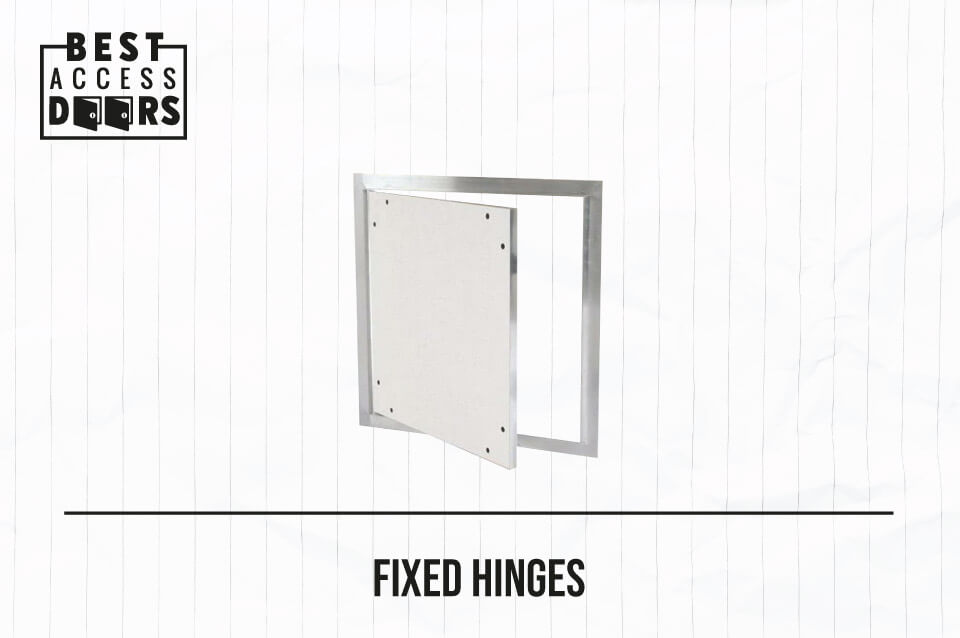 For Masonry: Some recessed access panels sit in concrete wall systems. These panels typically come with predrilled holes for easy installation.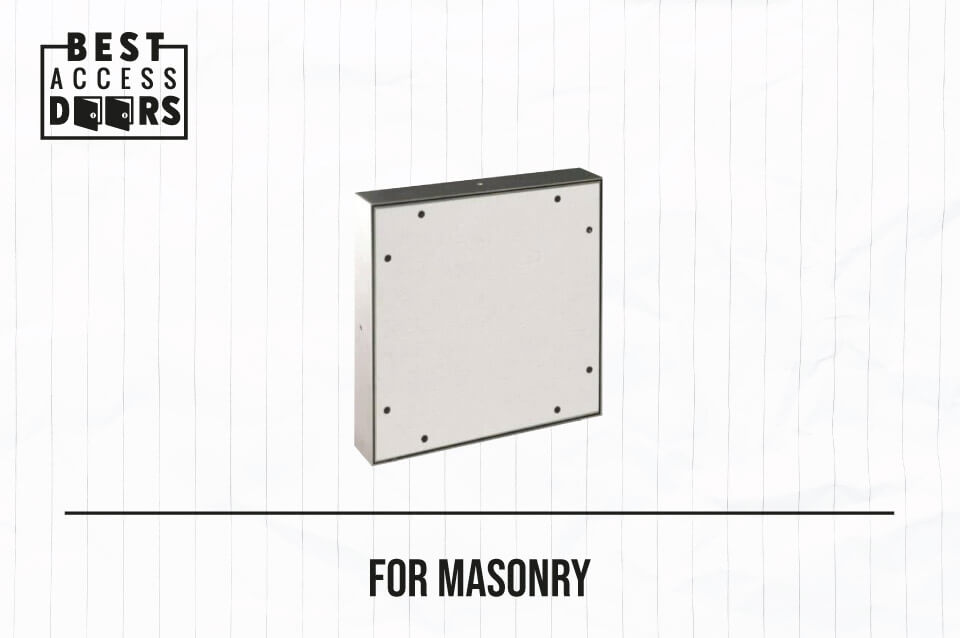 What Drywall Inlay Access Panel Do You Recommend?
Our BA-F2DF drywall inlay access panel, designed for non-rated walls, is one of our most popular drywall inlay access panels due to its simplicity, safety, and convenience.
Easy to Install: Simple to install, this door features a removable hatch and mud-in flange.
Durable and Solid: Constructed from high-grade aluminum bonded with a unique welding process joining the outer and inner frames for added strength and durability. The panel comes with drywall inlay and touch latches.
Virtually Invisible: With concealed snap locks, the panel is almost invisible as the frame, latch, and hinges are hidden, leaving only a 1/16" reveal between the flush frame and access door. Once installed, it's ready to paint to match the surrounding surface.
Easy-to-Open: BA-F2DF is easy to open and close with concealed snap locks that pop open by applying pressure to the spring-loaded latch side.
Safety: Along with a safety system, this door has a non-snag removable safety cable to prevent accidental opening. (If removed, reattach the safety system).
BA-F2DF is a drywall inlay access panel from Best Access Doors, ideal for hiding cables, unsightly wires, and even water valves. For more information about this product or access doors in general, please call us at 1-800-483-0823
To meet your unique construction requirements, ask us about customization options!
Share our story - get our 2022 Catalog for FREE!