Posted by Best Access Doors on 22nd Sep 2022
When purchasing materials for your commercial building, choosing wisely will ensure you get the most out of your investment. Each building component serves an important function contributing to the quality of your establishment. While functionality is a priority, it doesn't mean compromising when it comes to interior design.
Best Access Doors provides top-quality access doors for commercial applications. Whether for your walls, ceilings, floors, roofs, or exterior, we have an access door for you. One model that is particularly favored by general contractors is our Virtually Invisible Access Door.
Let's find out why!
Why Choose Virtually Invisible Access Doors?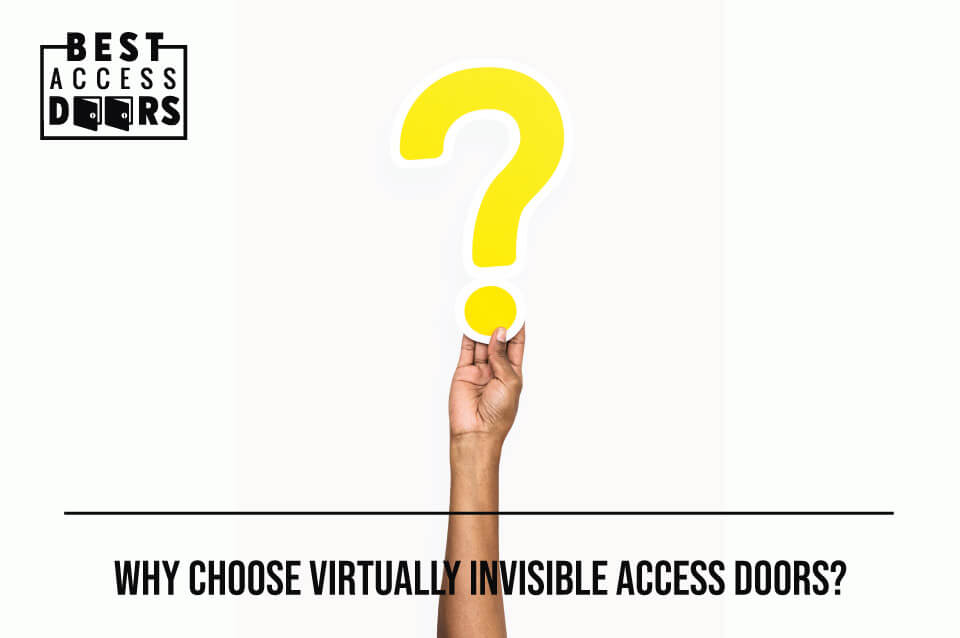 Enhancing your safety through access panels is a wise investment. When you need security and functionality with a professional appearance, this is the option for you!
Benefits of Virtually Invisible Access Doors
The name "virtually invisible" comes from the sleek finish of the door once installation is complete. You won't even notice it's there! Our gypsum wall board (GWB) access panel features a flush design and concealed hardware allowing for a continuous surface finish with the surrounding wall or ceiling. Any surface cladding is compatible with this access door, including tile, wallpaper, wood, and distinctive wall finishes. After the installation and finishing process, a clean 1/16" reveal is all that remains visible. This access door will fit any ceiling or wall type allowing you to apply your choice of surface treatments to the door.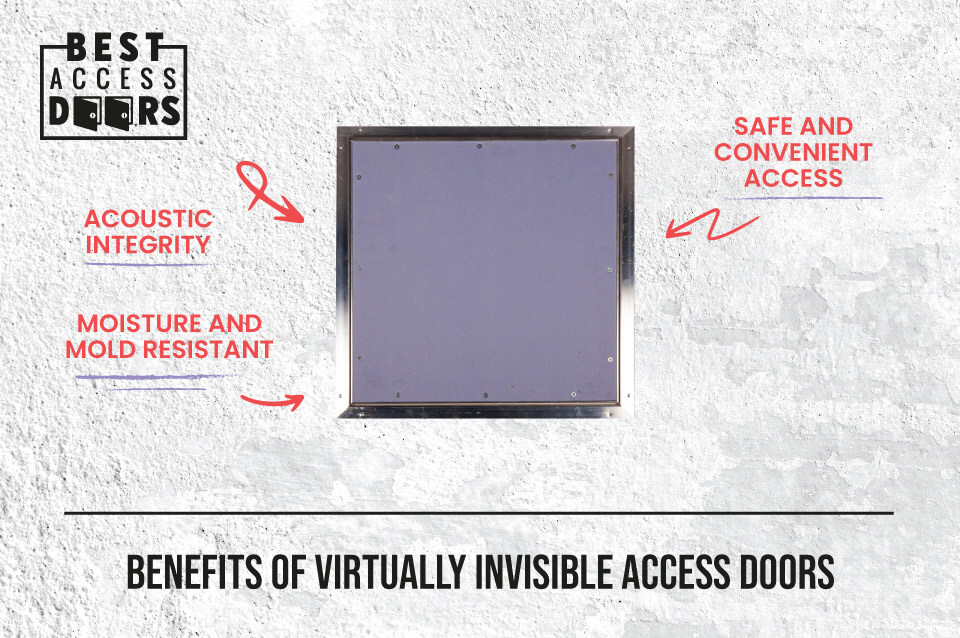 Moisture and Mold Resistant
Not only does this access door provide a beautiful finish, but it can also help keep any components you store behind your wall mold and moisture free. This is undoubtedly an advantage for you, especially if you install this access door for storage or electrical purposes.
Moisture is a hazard risk, especially when in contact with electricity. The presence of moisture and mold can damage documents and important items that you have in storage. Luckily, this access door's GWB inlay with a perimeter gasket makes it air and smoke-tight reducing the risk of moisture and mold production.
Acoustic Integrity
Our virtually invisible access door limits sound transmission, which is essential in studios, theaters, schools, and anywhere quality acoustics matter. The continuous perimeter gasket helps to maintain the Sound Transmission Class (STC) rating of the assembly.
Safe and Convenient Access
The top of the panel is equipped with touch latches. Pressing on the latch will allow the panel to open quickly. Unlatching the integrated safety cable frees the door to be removed, leaving a clear opening for convenient access.
For walls, door hinges allow inline removal of the door. For ceiling applications, the hinges hold the door leaf in place, and removal is achieved by turning and lifting through the opening.
Are You Ready to Order?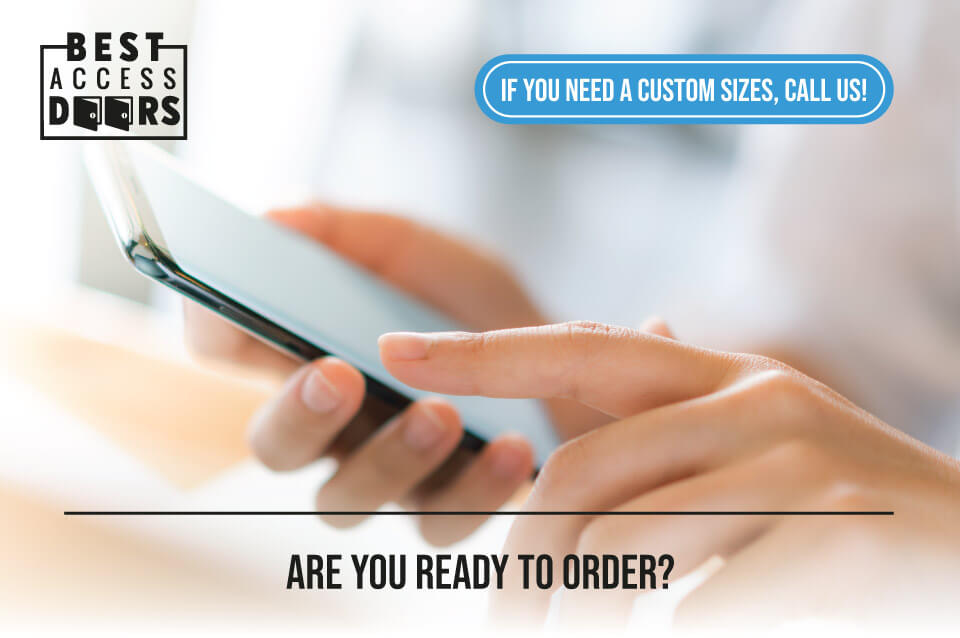 There is no need to sacrifice your interior design with our top-quality Virtually Invisible Access Panels! Now, you can have safety, convenience, and elegance with just one installation.
If you need a custom sizes, call us or simply request a quote. Our world-class customer service team will guide you through your purchasing experience!
Share our story - get our 2022 Catalog for FREE!